Scything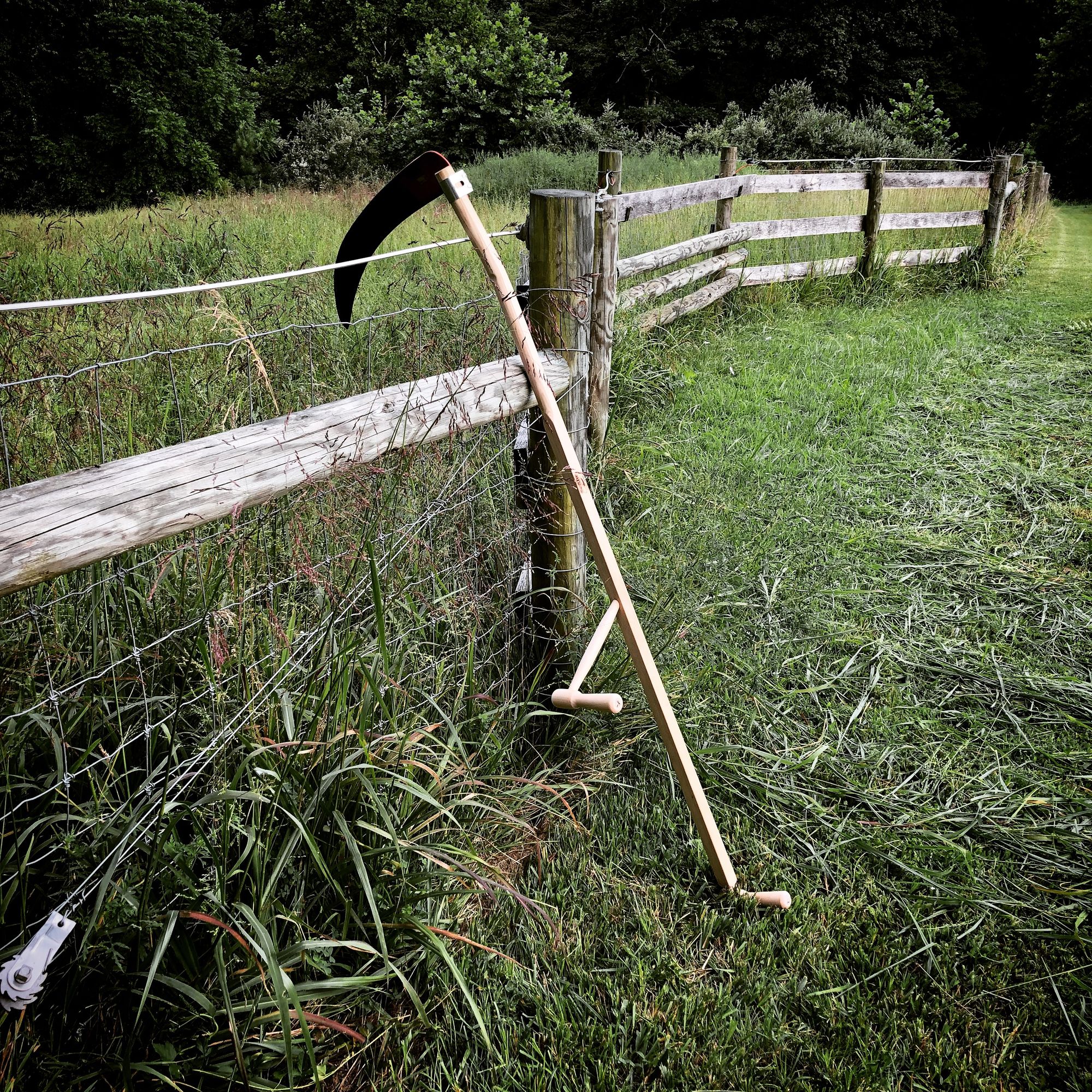 Will be building out content here from classes and other links and videos in the near future.
Demonstration
I recorded this back during early 2020. https://www.sfumatofarm.com/2020/05/16/scything-demonstration/
Books
Grasses: An Identification Guide by Lauren Brown
There's so much under your feet when you'er mowing, and this helps you figure out what it is. Do you want that there? What does it tell you about the soil? Identify the variety of grass under your feet with this book.
The Scything Handbook by Ian Miller
Great information on technique basics and practical application of the tool across multiple uses, from mowing to grain harvesting to hay making.
The Scythe Book by David Tresemer
The first book I got when I bought my scythe, this has lots of great history and understanding about the tool and how we got here, and looks also at technique and application.
Small-Scale Grain Raising by Gene Logsdon
One of the agricultural classics, this book talks about growing small areas of grain, looking at specialty varieties and related crops. We're using this as we start testing Sepp Holzer rye, hull-less oats, winter wheat, and other grains here on the farm.
Where to Buy
I always encourage people to start with a light brush blade setup, typically around 45-55cm in blade length. Once you've cleared out an area and dealt with all the unknowns hiding in that grass, longer grass, haying, and garden blades are much more useful.
There's a few places I've bought from which I feel comfortable referring others to:
Scythe Supply
I purchased my first kit from them, and they make a great setup. It's built to you, so it's not adjustable.
One Scythe Revolution
Botan Anderson is awesome. I've bought numerous blades and peening anvils and rakes from him over the years. He has adjustable snaths with a large selection of blades, and starter kits as well. He's also done some great research on a pyramid haystack, for those of you looking to do outside hay storage.
BYXCO
If you want an American Scythe, this is the place. I have a variety of their synthetic honing stones as well.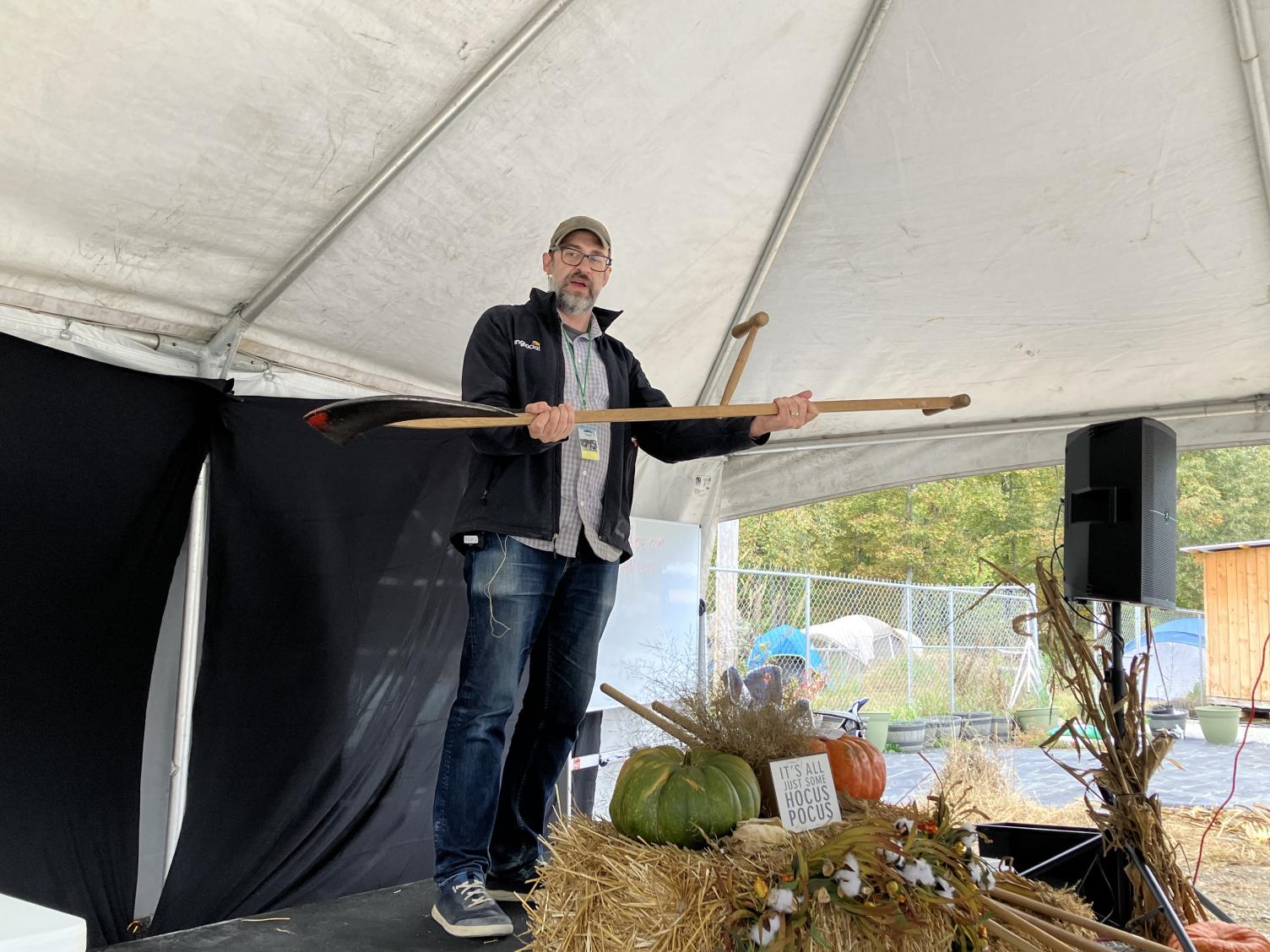 Teaching
I am happy to teach anyone about this tool, and you can find me at certain events doing just that. If you're near us in Virginia, drop us a line and I may be able to do some small group or 1:1 mentoring.