The Second Big (?) Snow of the Season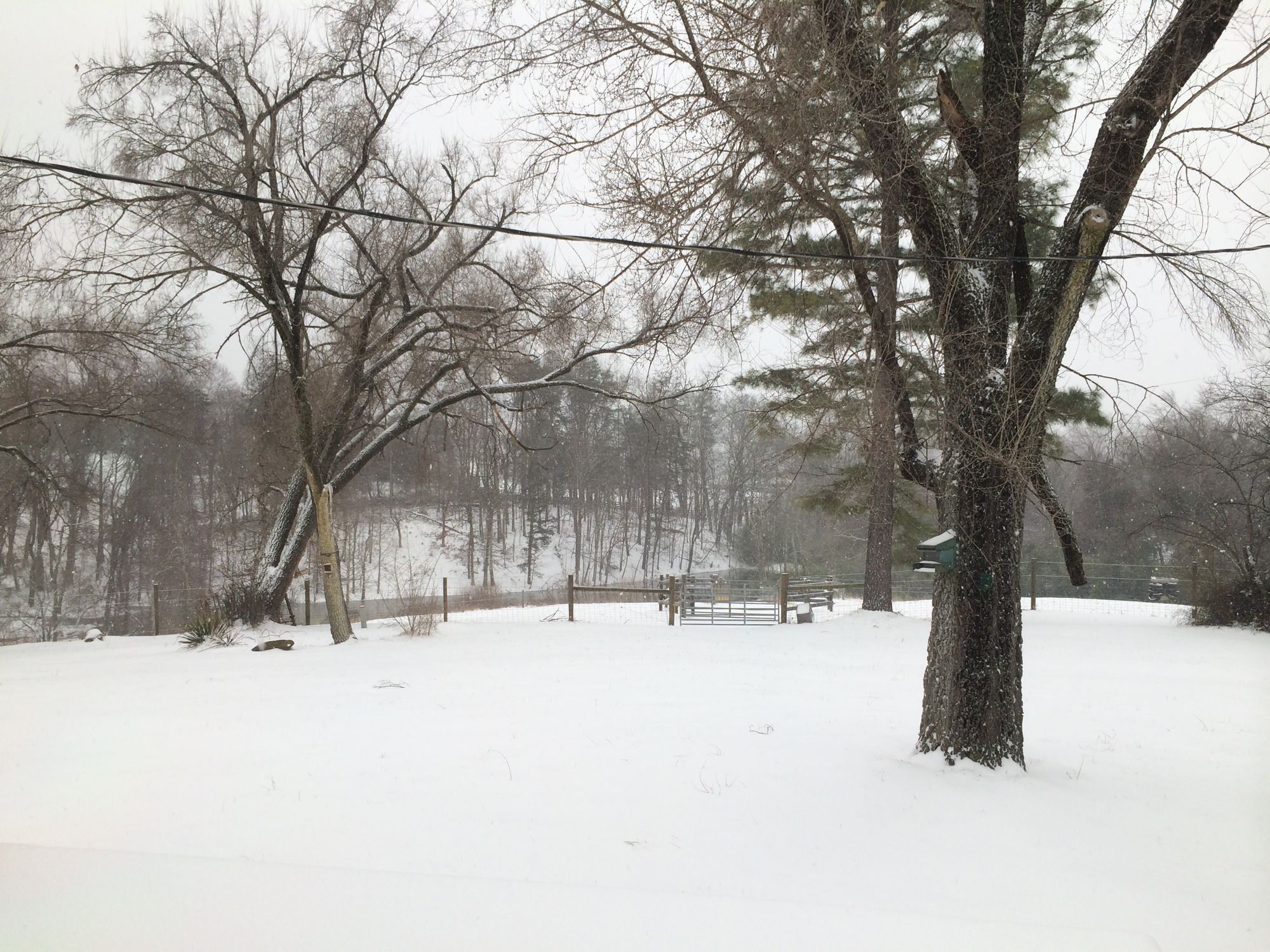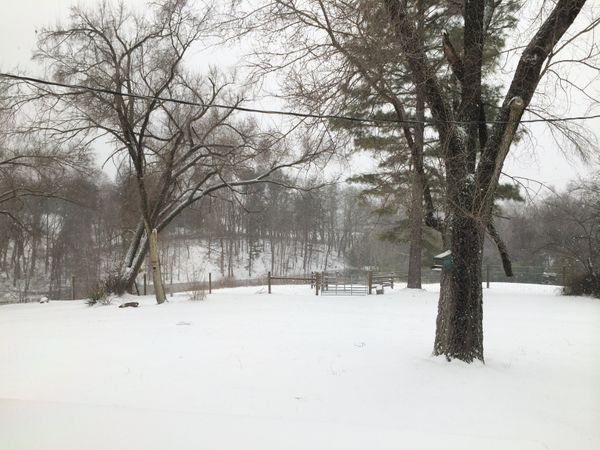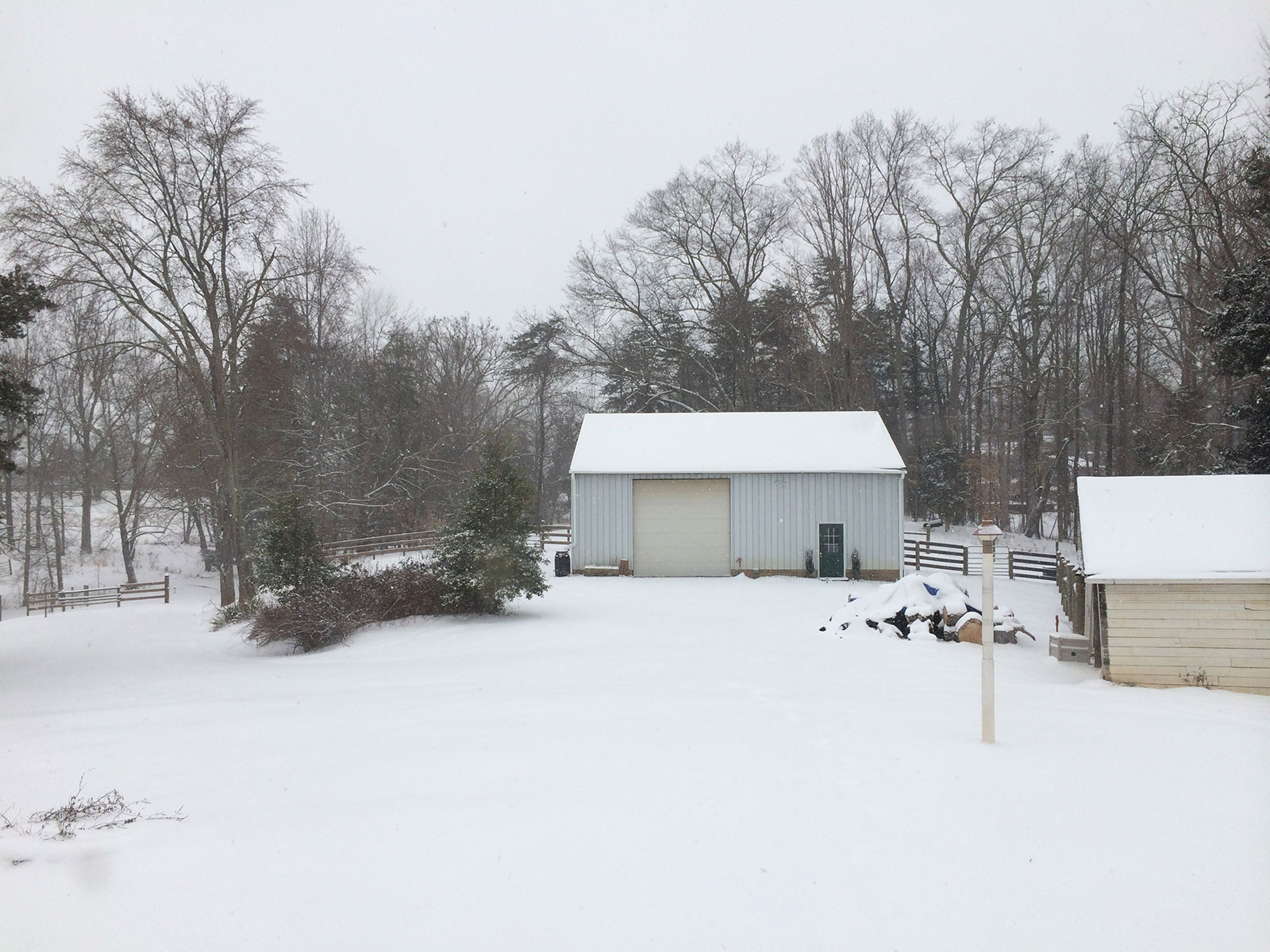 We were predicted to get 8"-10" of accumulation as well as some ice with this last system that came through. We ended up with about 3"-4" on top of 0.10" of ice. Not too bad, but the snow was very light and powdery and blew off the roofs pretty quickly. I was able to drive out to take Quincy to our caretaker's house. It was down to 1°F in the morning, to boot. Coldest we've seen so far this Winter.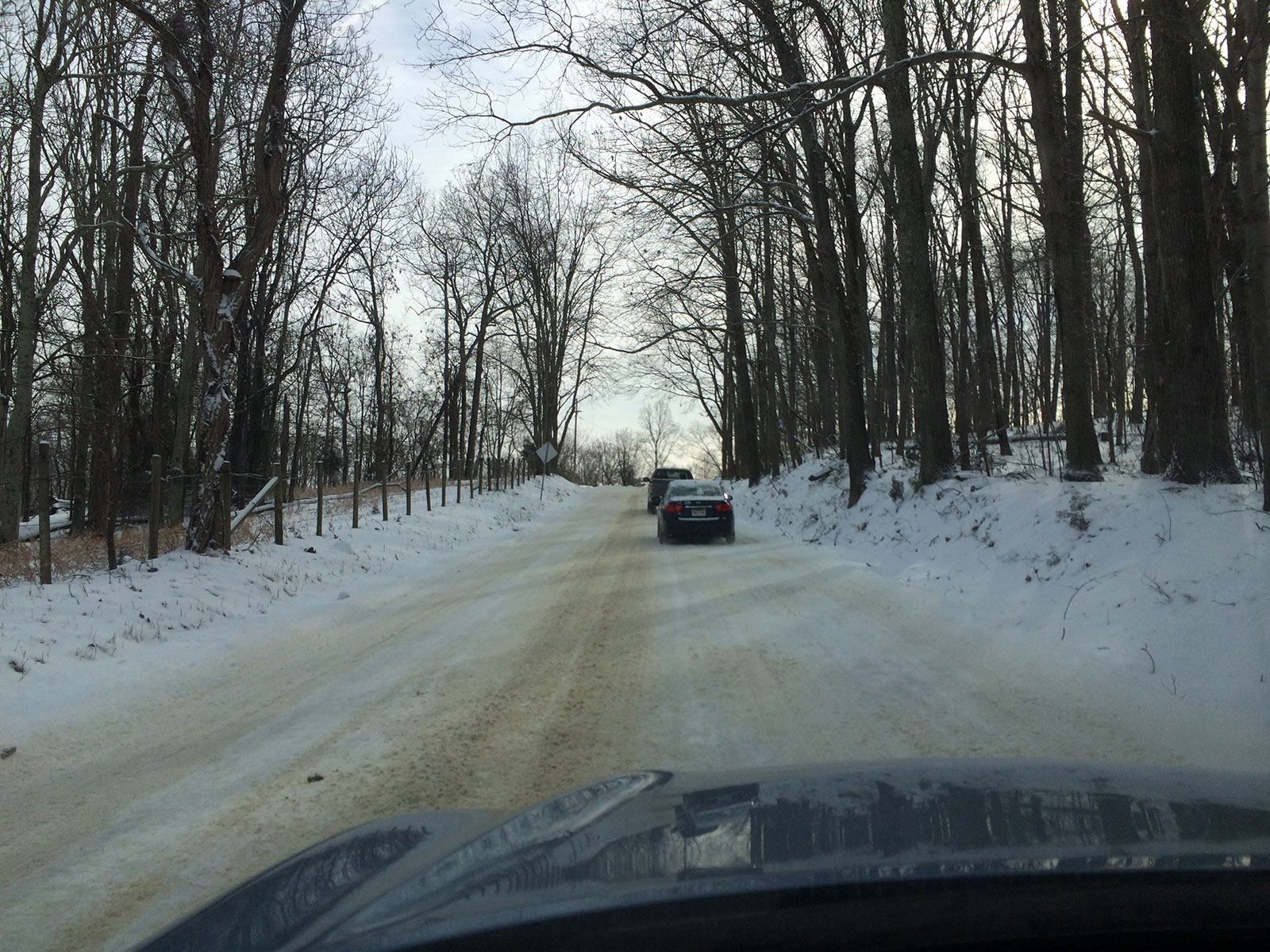 The roads were a bit of snowpack in some areas some of the rutts in the ice made for driving that reminded me of the old Le Mans driving ride at Busch Gardens. Just pushing you around wherever it wanted you to go!
Here's some more photos from the storm: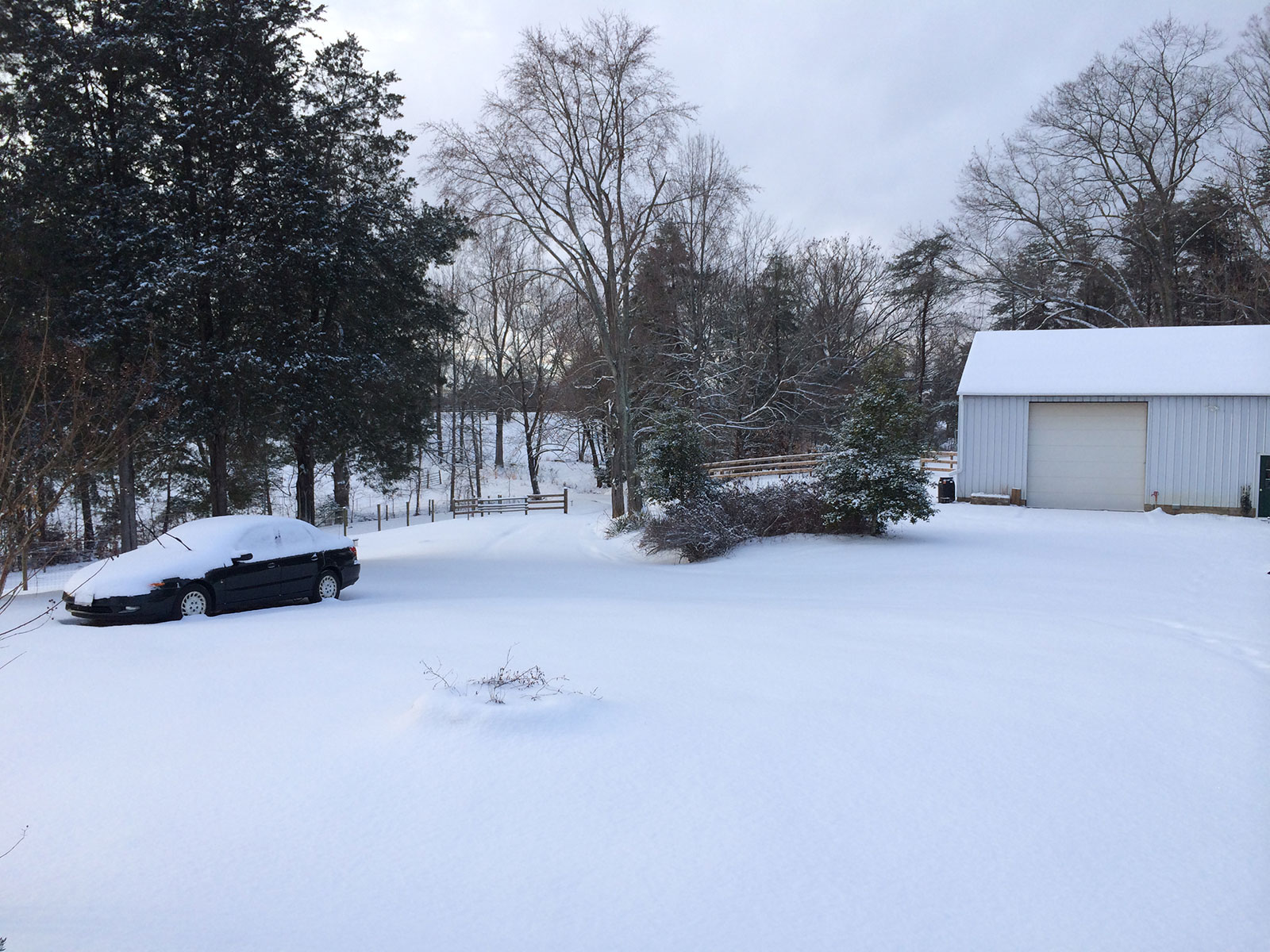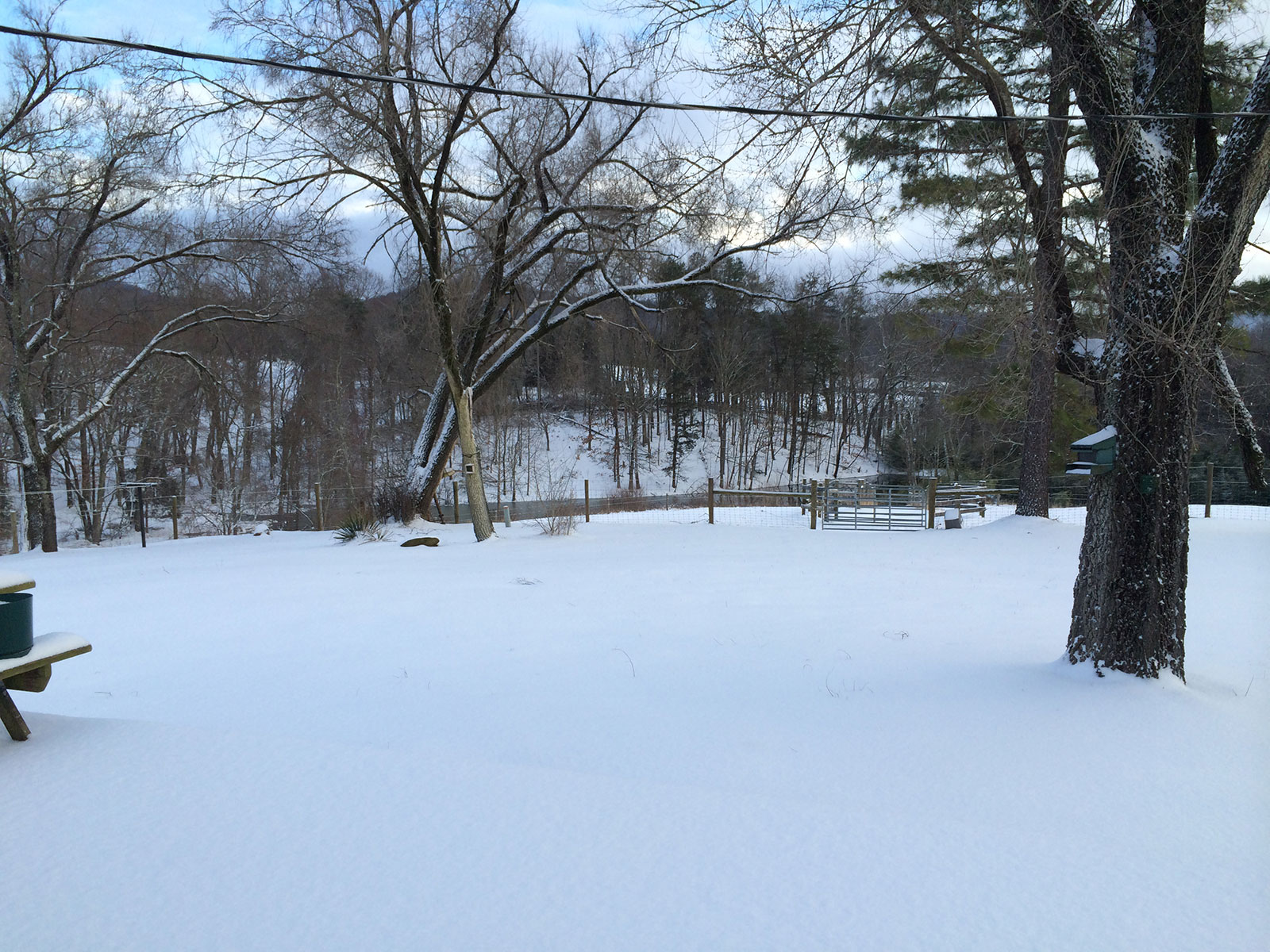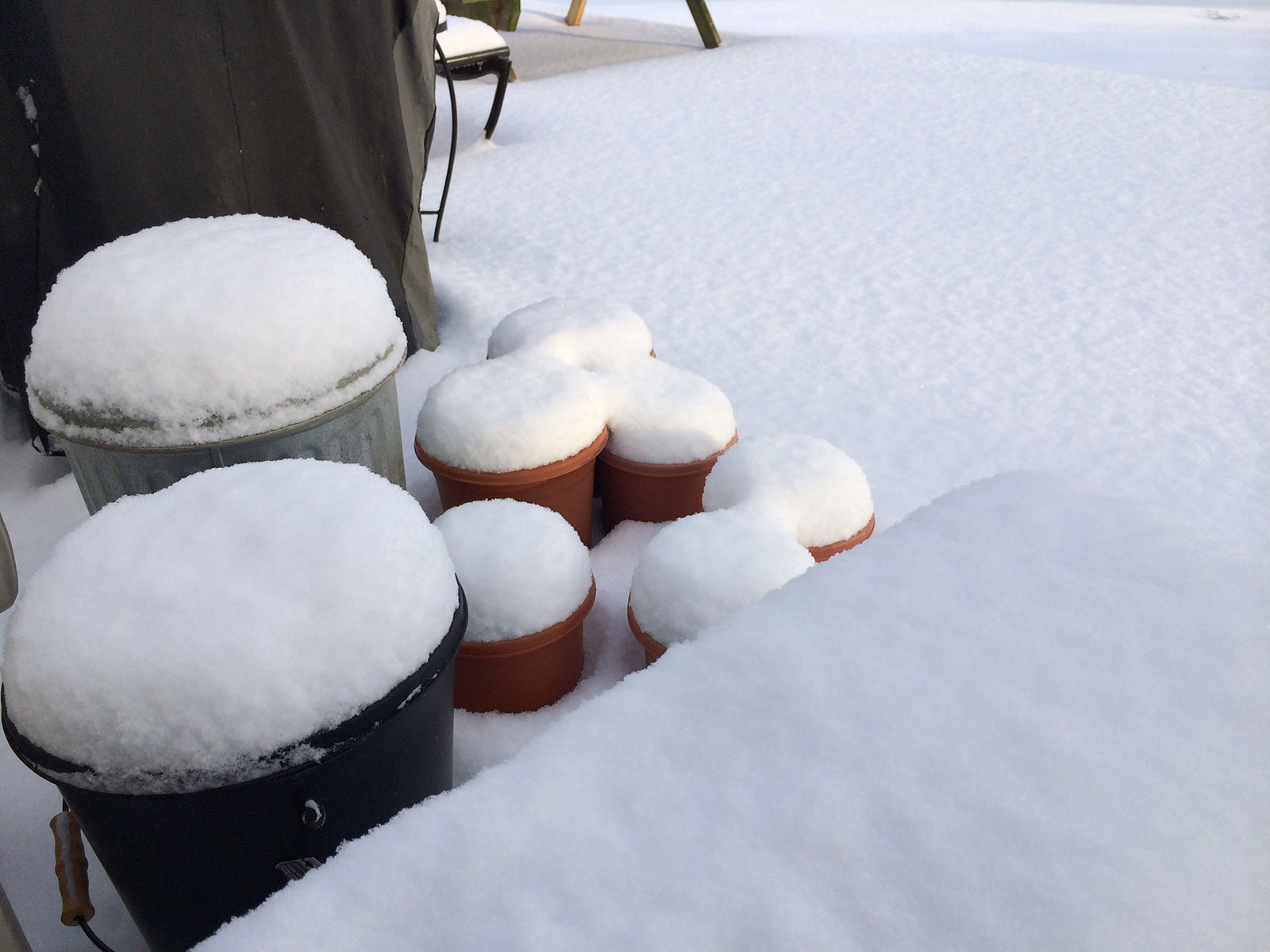 Valerian and Wood Betony is under that snow in the pots, but you'd never guess today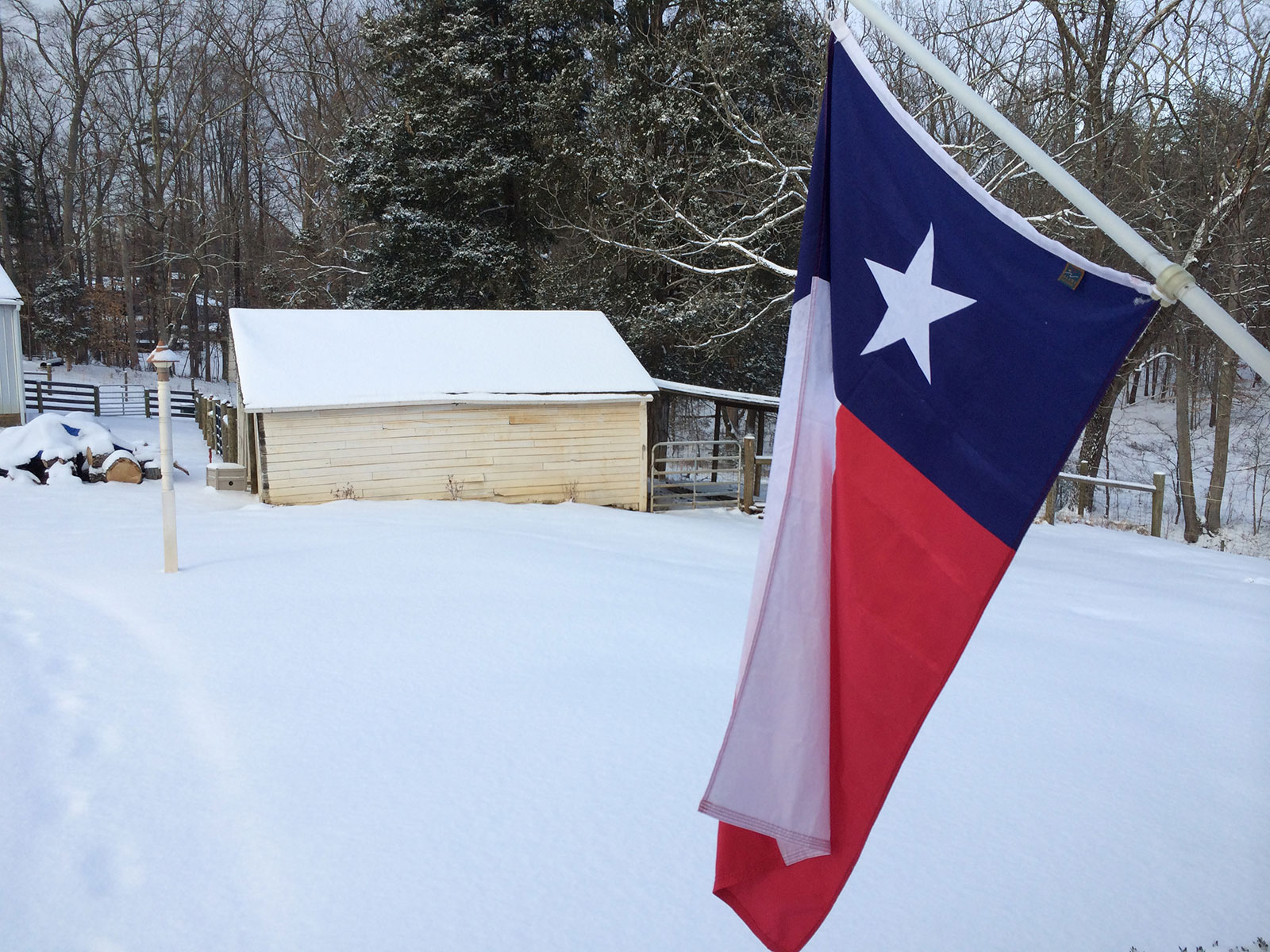 We have the Texas flag flying for Texas' independence day, as the wife and I are both Native Texans, and the Gadsden Flag needed a breather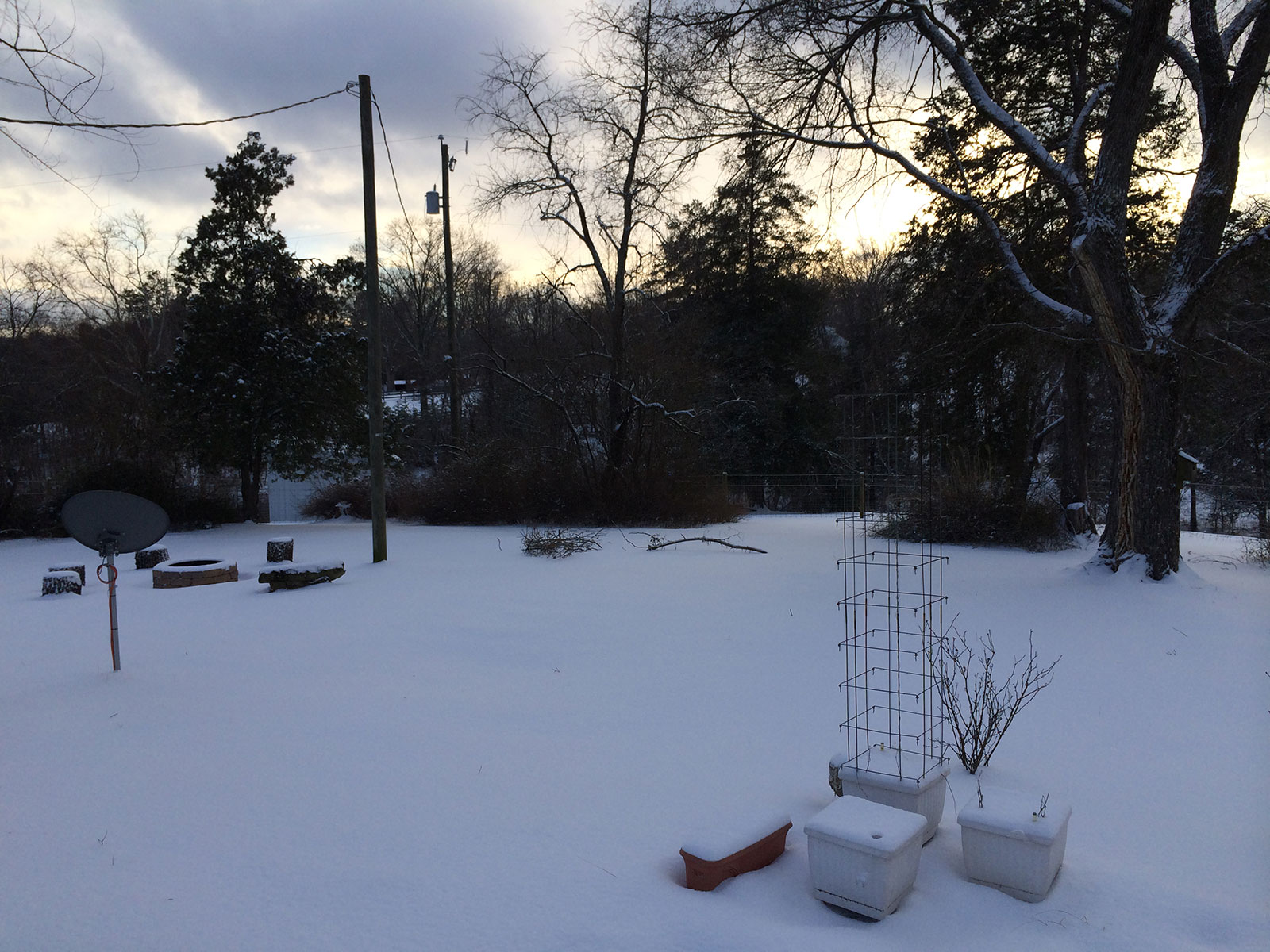 Looking out over the firepit