A Memorial Garden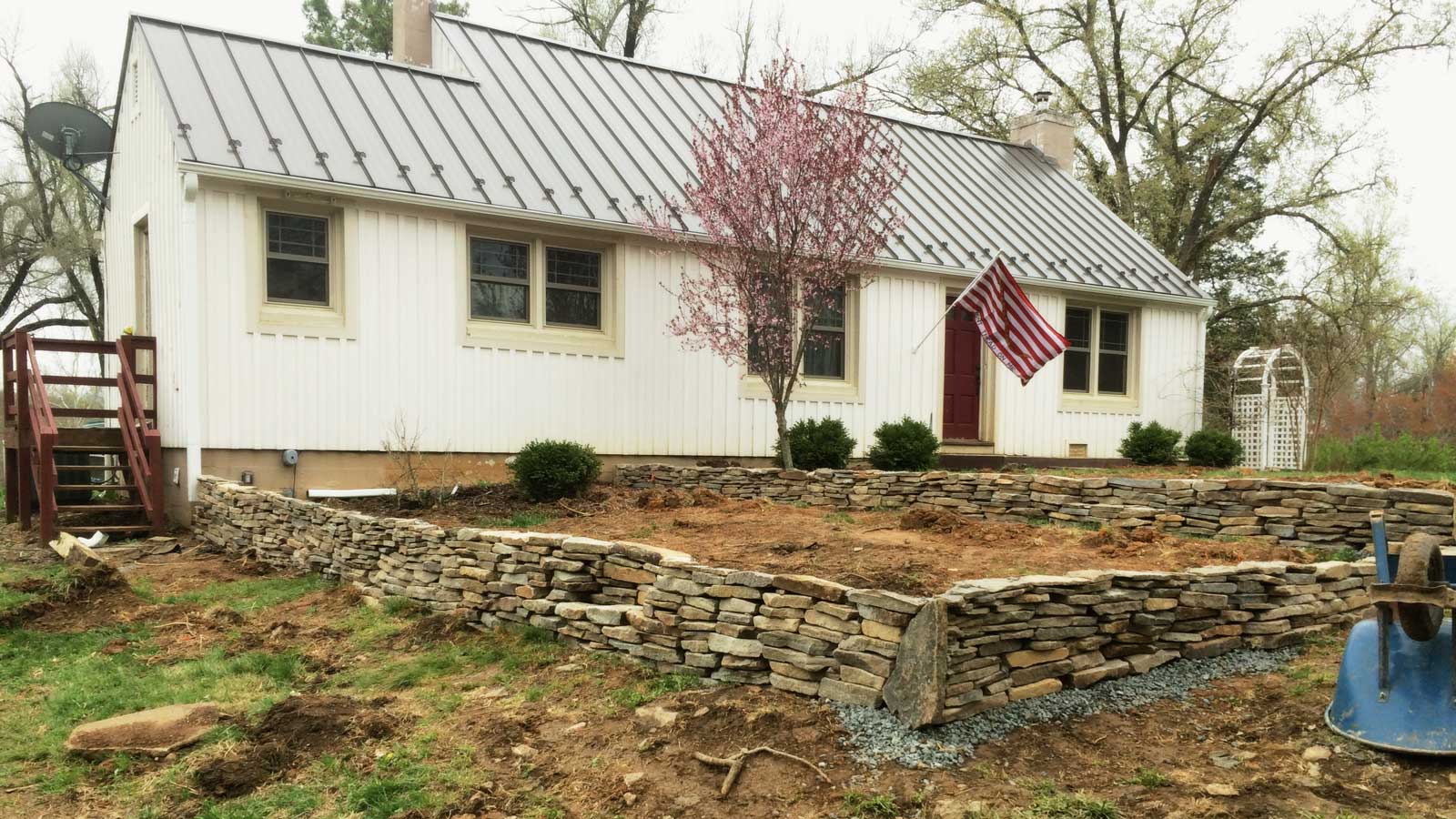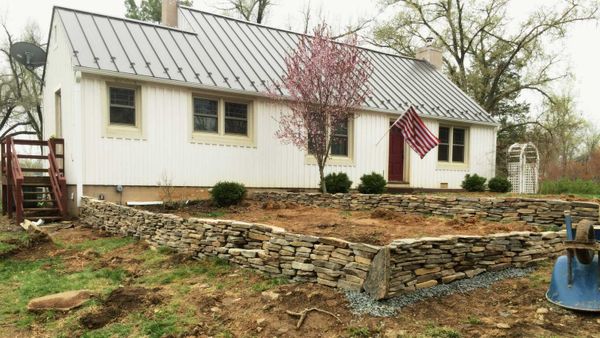 Whitney lost her mother and paternal grandmother within a month of each other last year (spring of 2014) and it's been tough. A few months ago, Sean Henry (Whitney's best friend growing up and Man of Honor for our wedding) reached out to me about her birthday and wanting to do something that was also something for the farm.
We've done birthday surprises before, specifically right after Quincy was born. Whitney came down the stairs holding coffee and breast milk and both ended up all over when she slipped in surprise. We learned our lesson.
So Sean and I worked up a design idea for the memorial in SketchUp and he called on the phone and we showed it to her.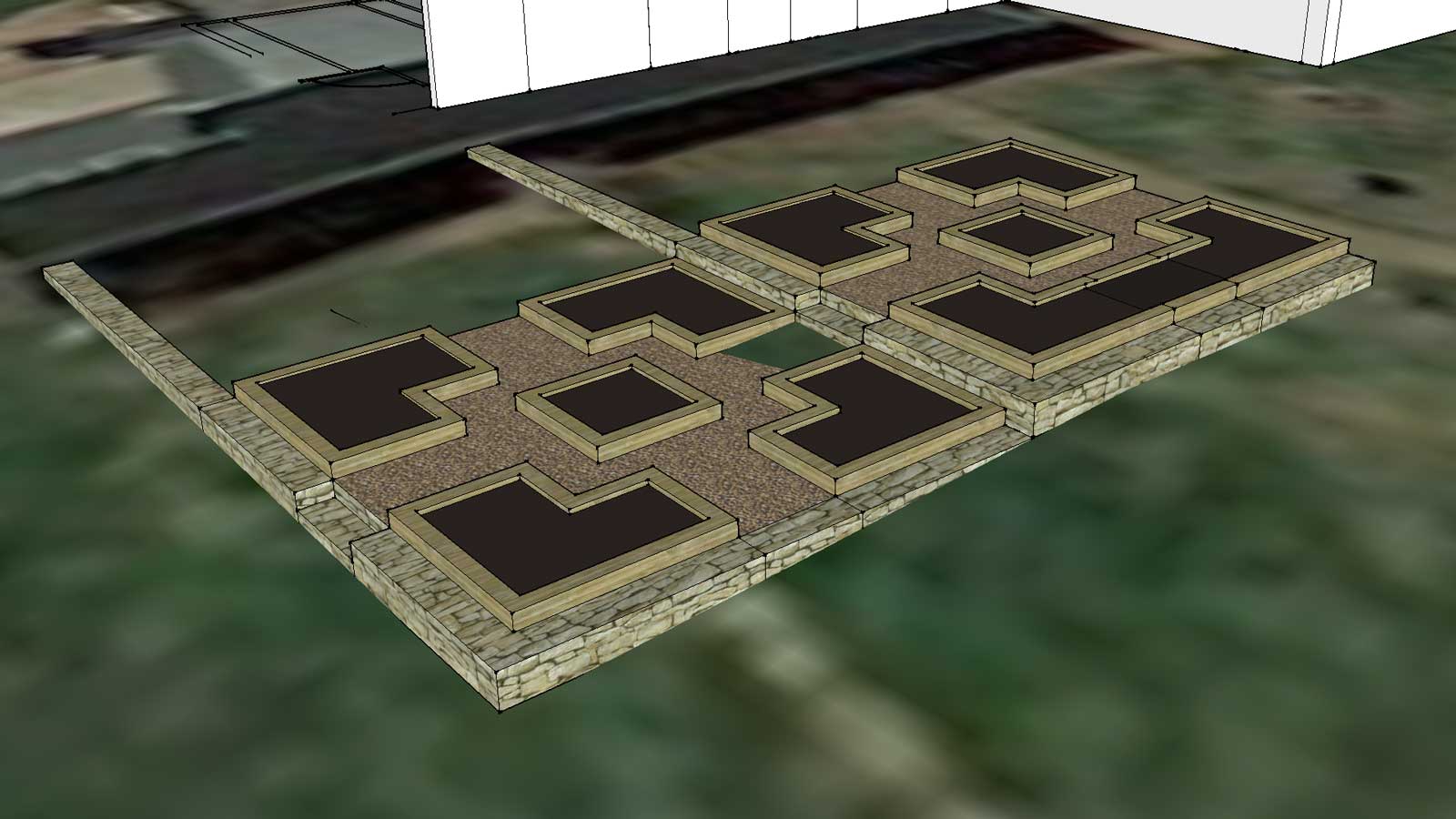 There are two equal areas stepping down the slight grade on the north front of the house towards the vegetable garden on the east. The top garden will be "Elaine" and the bottom garden will be for "Lee" and each will feature flowers and things that Whitney chooses to celebrate them.
She was super excited and we started figuring out what we could do to build this. Our neighbor, Dalton, who helps us on a variety of projects around the farm, was able to come in with a mini excavator and dig the footings and start the top wall.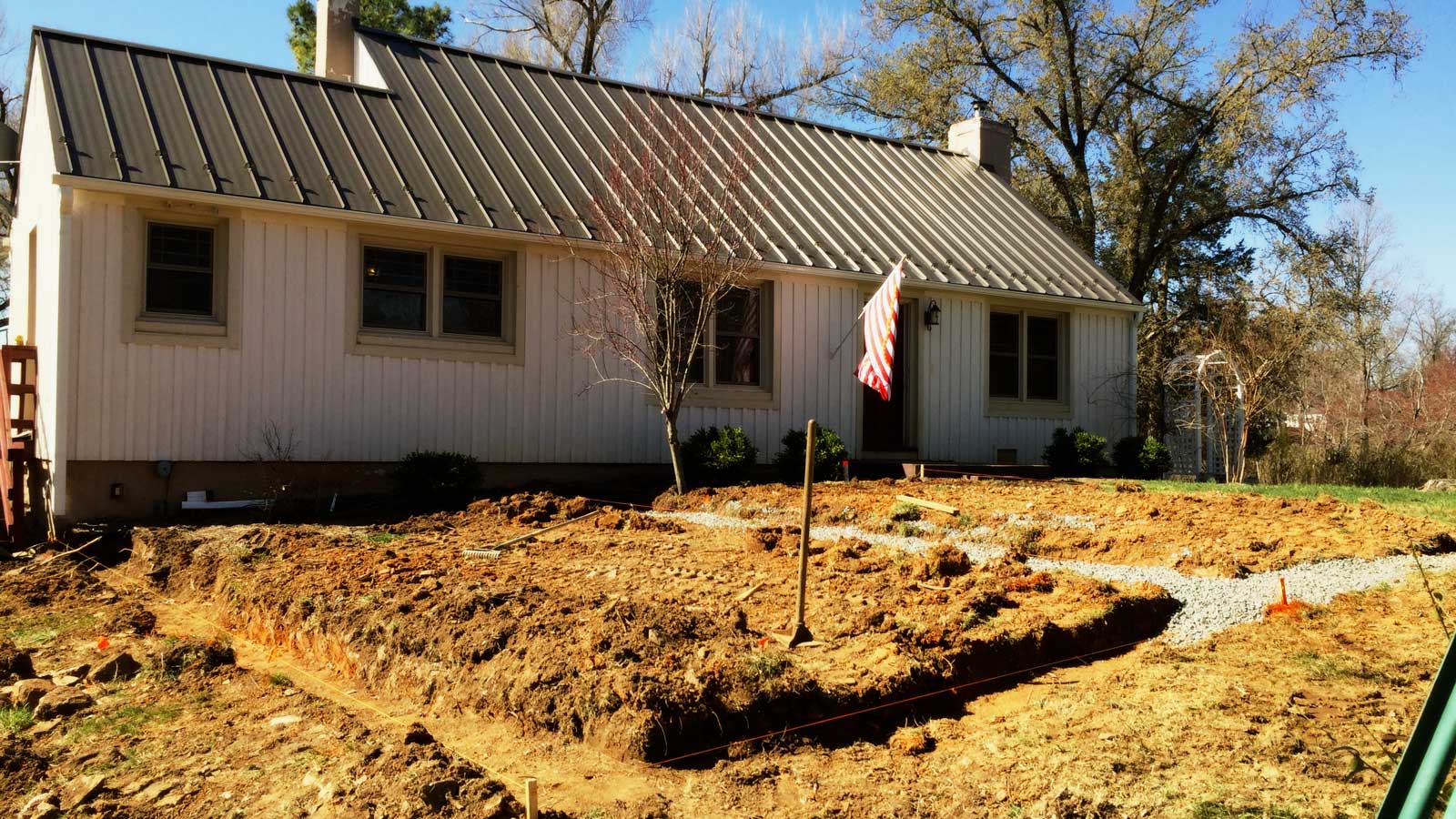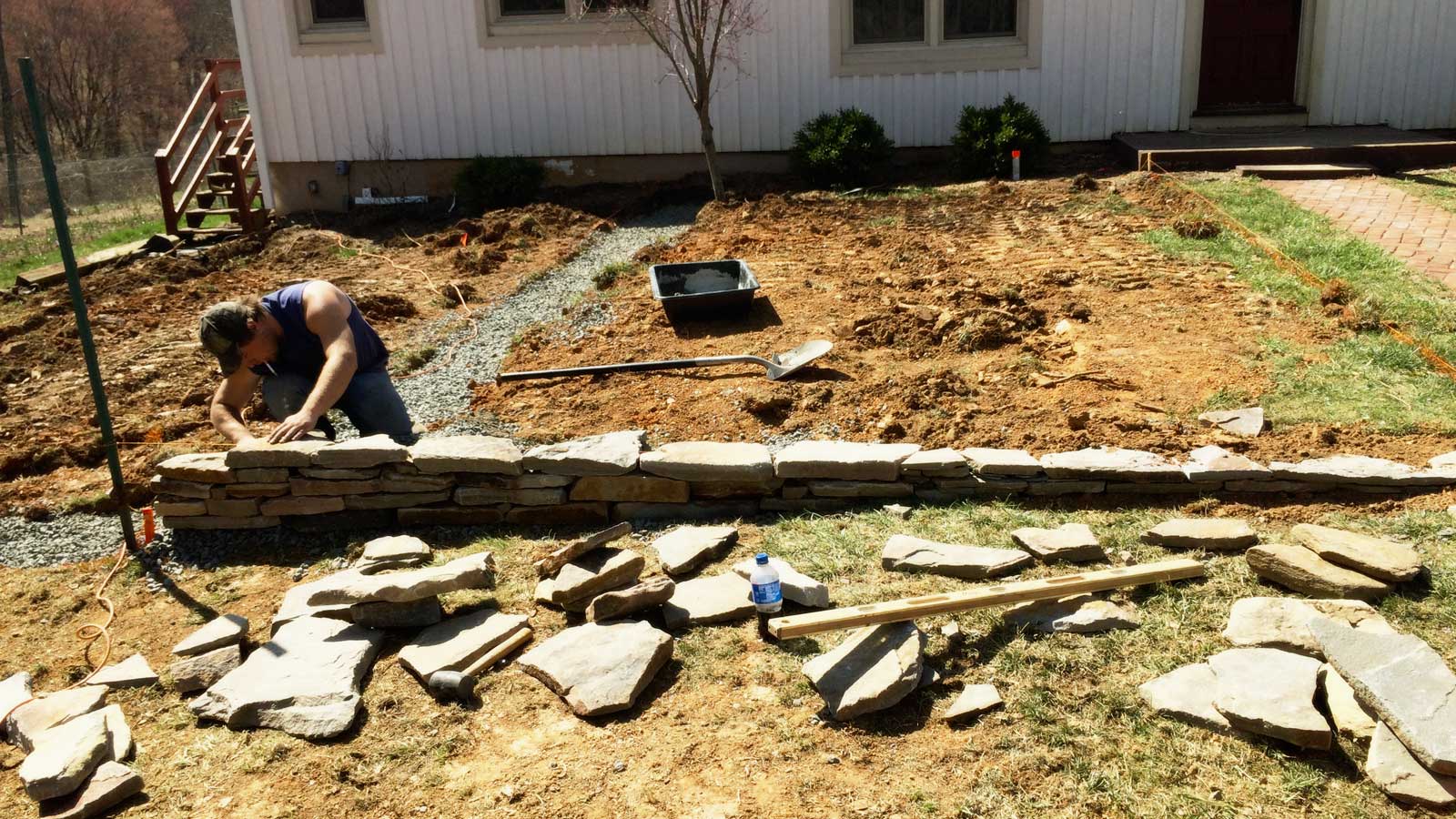 The technique used is to dry stack the stone, and then mortar it from behind. This retains the dry-stack feel but gives it a lot more stability and longevity as far as walls go.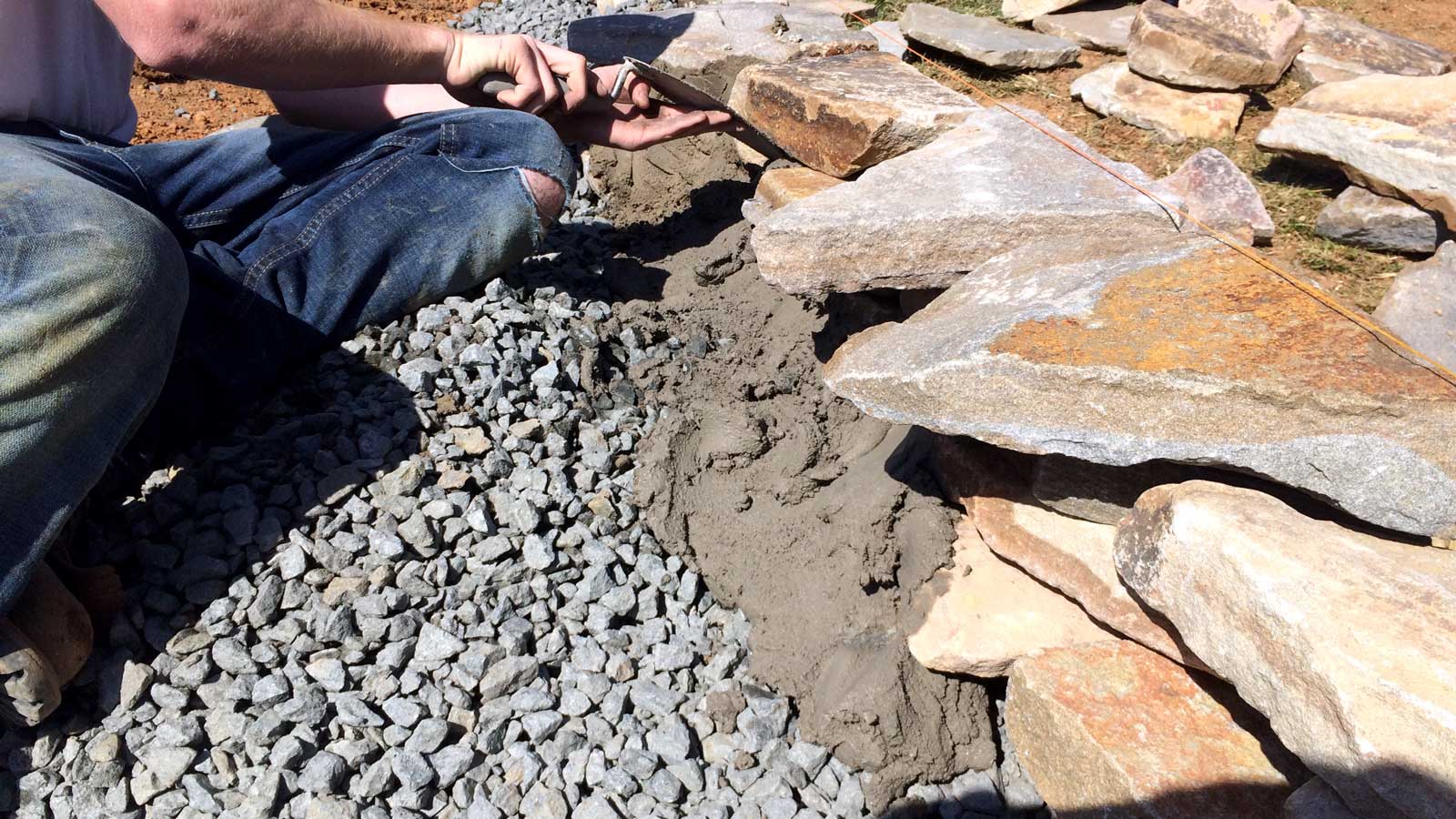 Sean came down over Easter weekend (which also happened to fall on Whitney's birthday) and we finished the top wall and built a step.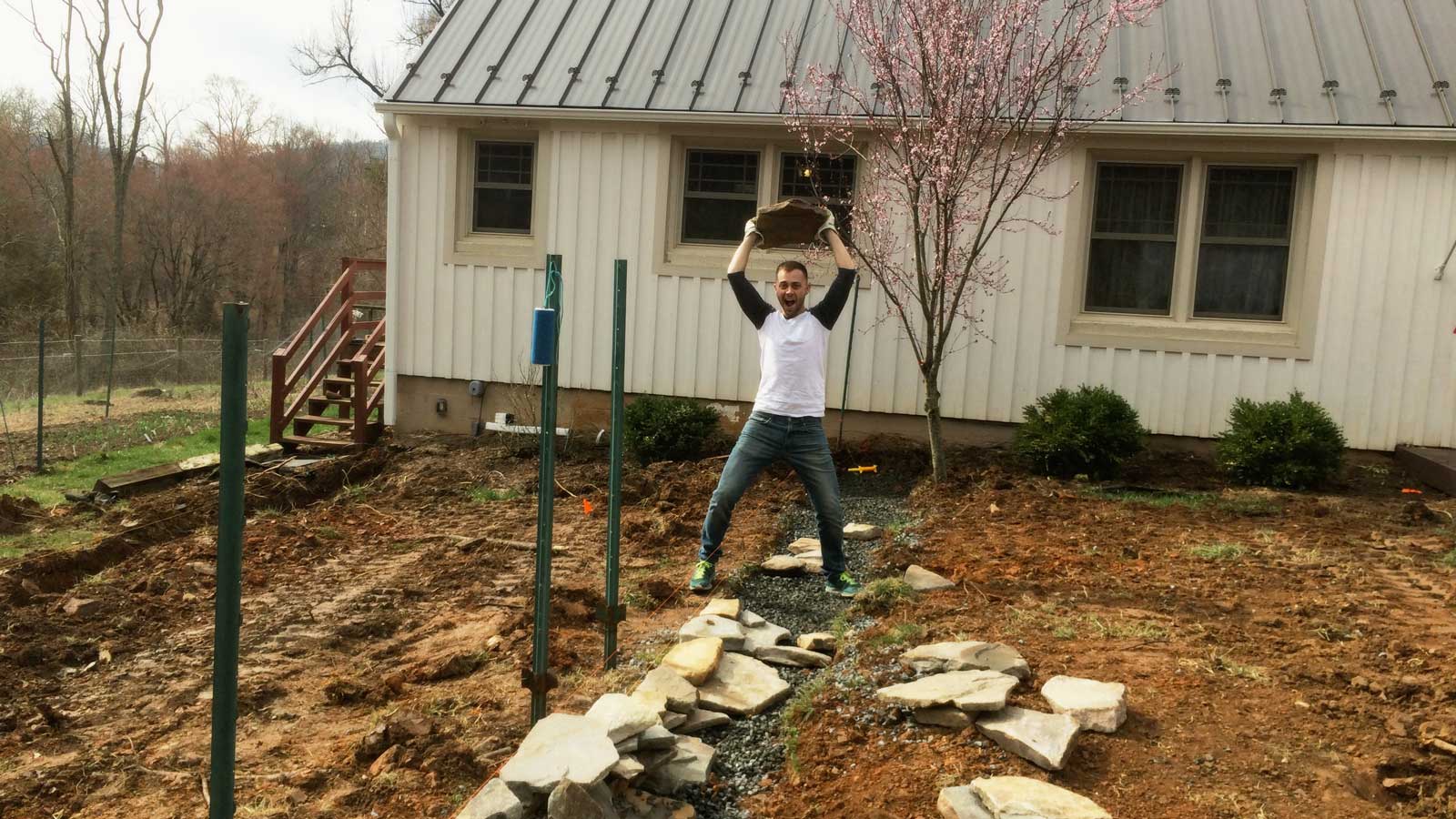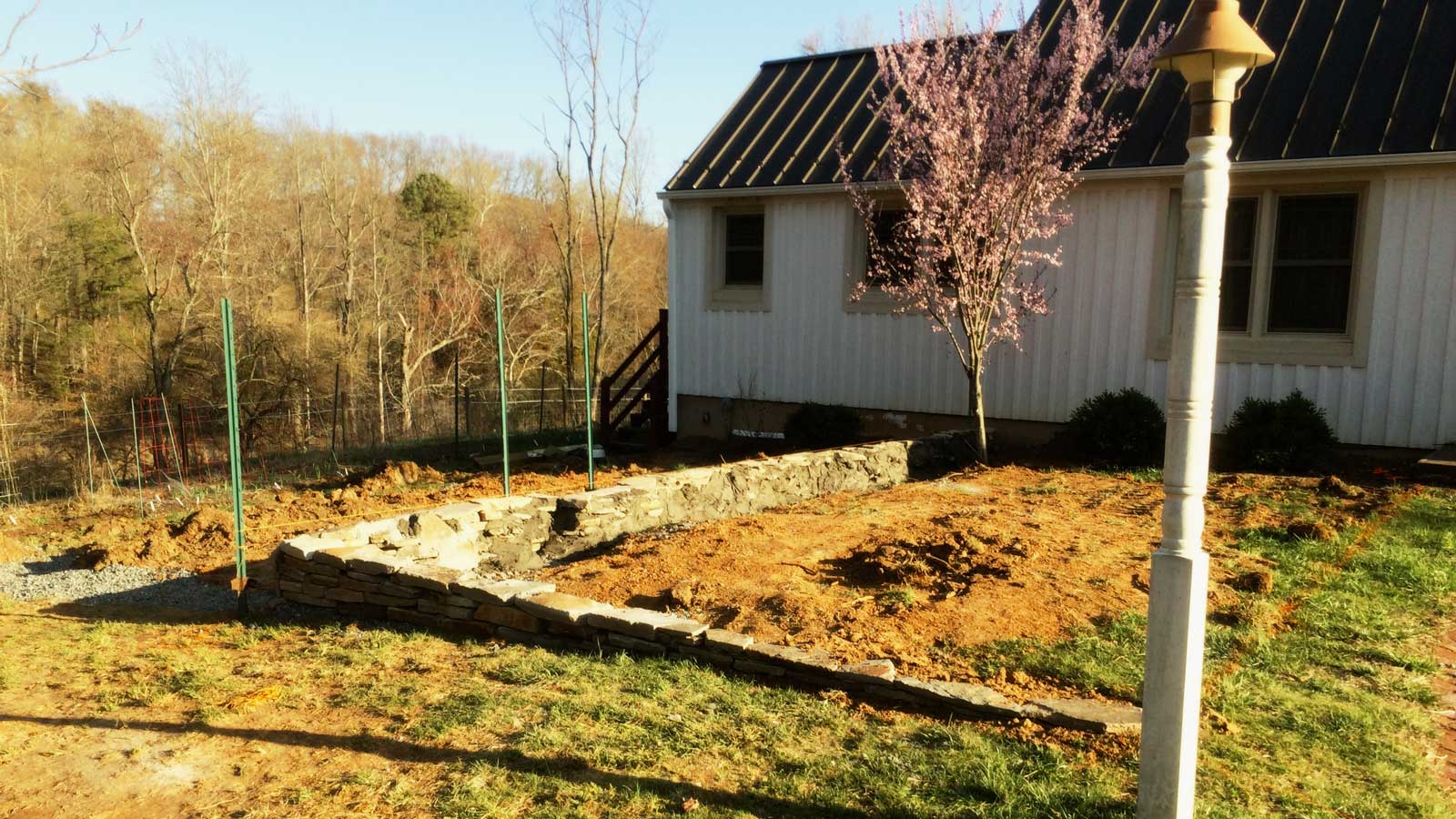 Dalton and his friend Austin were able to finish off the bottom wall...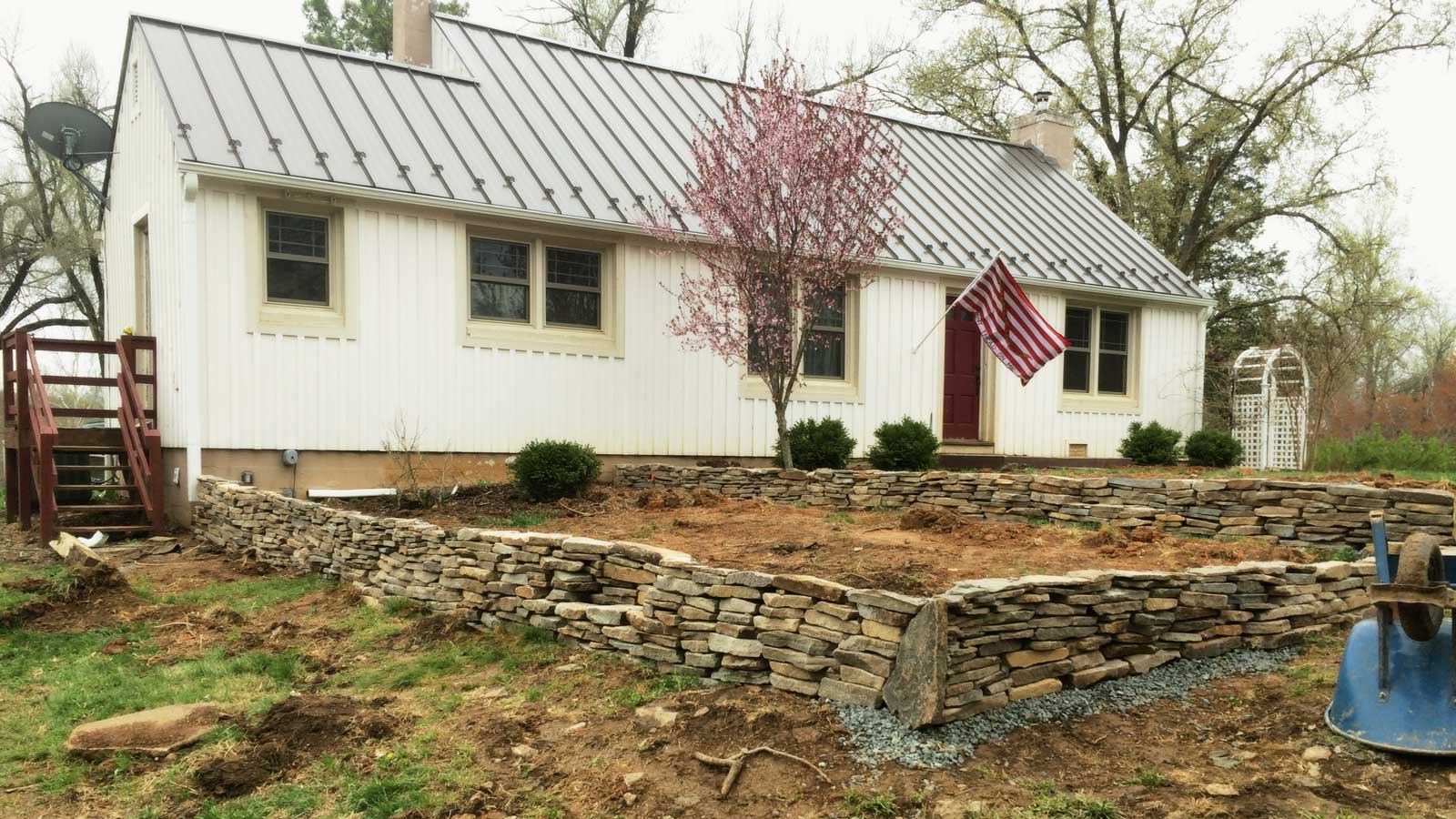 ...and then back fill the area with a pile of dirt from behind the barn.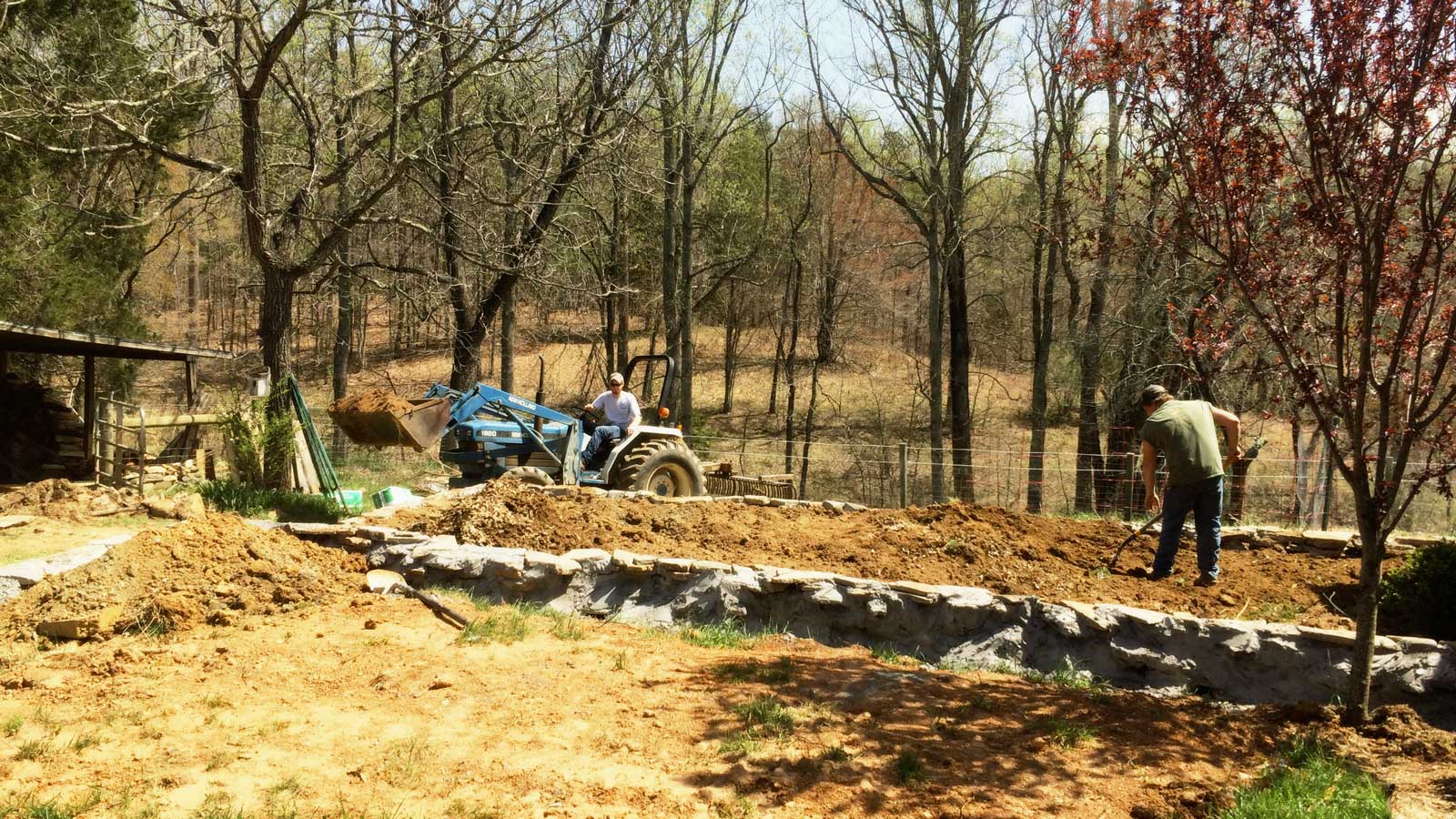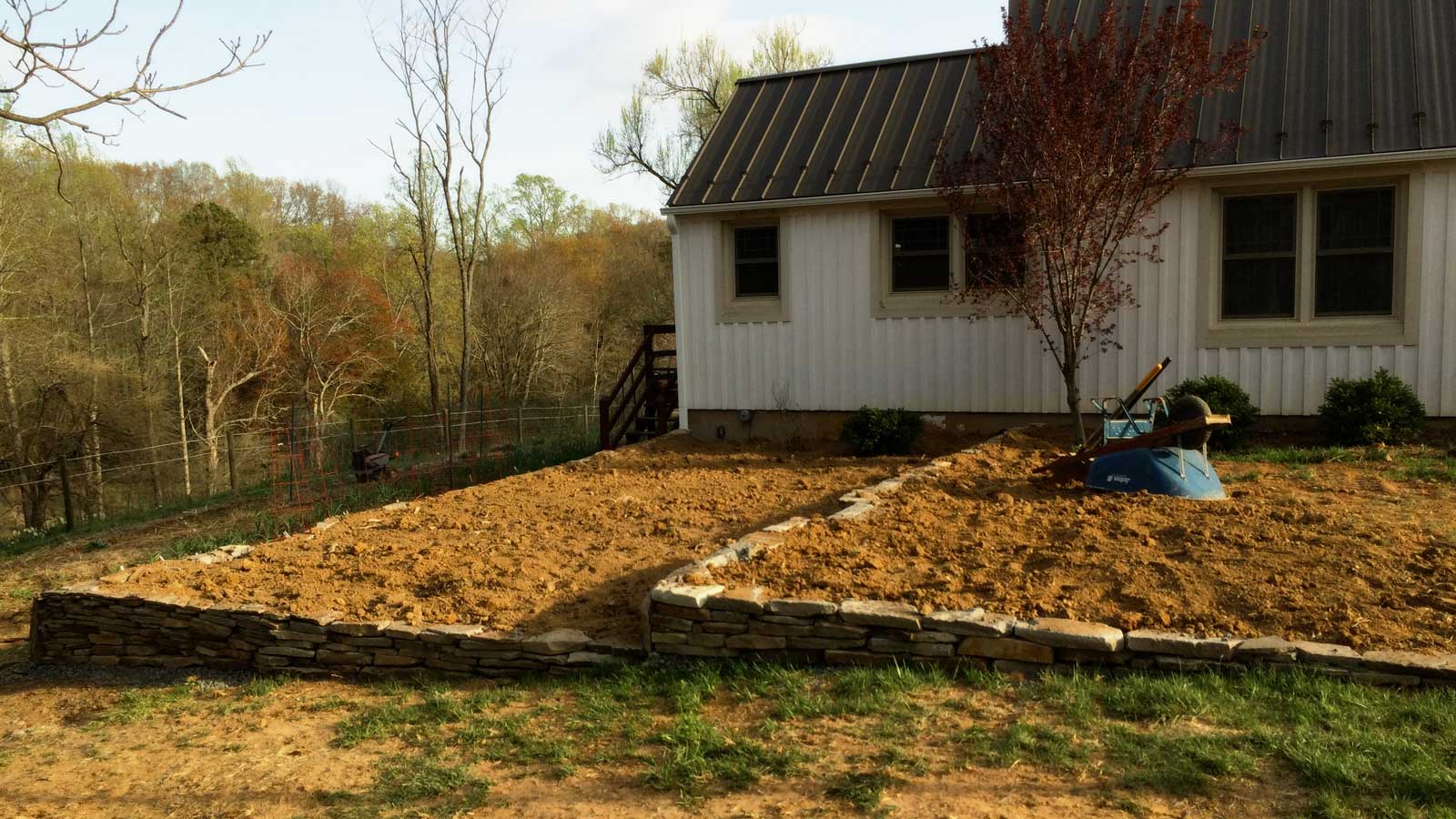 We're working on the beds, capstone, and pea gravel, and Sean is working on some benches and helping Whitney pick out various perennial flowers, herbs, and plants for the memorial garden.
We hope to have it mostly done by the middle of May. More pictures to follow!