Super Soaked and Saturated
We've been getting rain. Lots and lots of rain. We had a 4" event earlier this week and we're on task for anywhere up to 6" yesterday and today. It looks like we'll only hit about half of that mark, but it's still quite nasty out.
While hurricane Joaquin looks like it will stay out to sea, the front that is pushing it there is staying put. It's brought a lot of wind and rain and it feels like a tropical system.
Speaking of the hurricane, we were forecast to get an almost direct hit but it's pushed out to sea. The fun with trying to predict these things is what has become known as "spagetti models".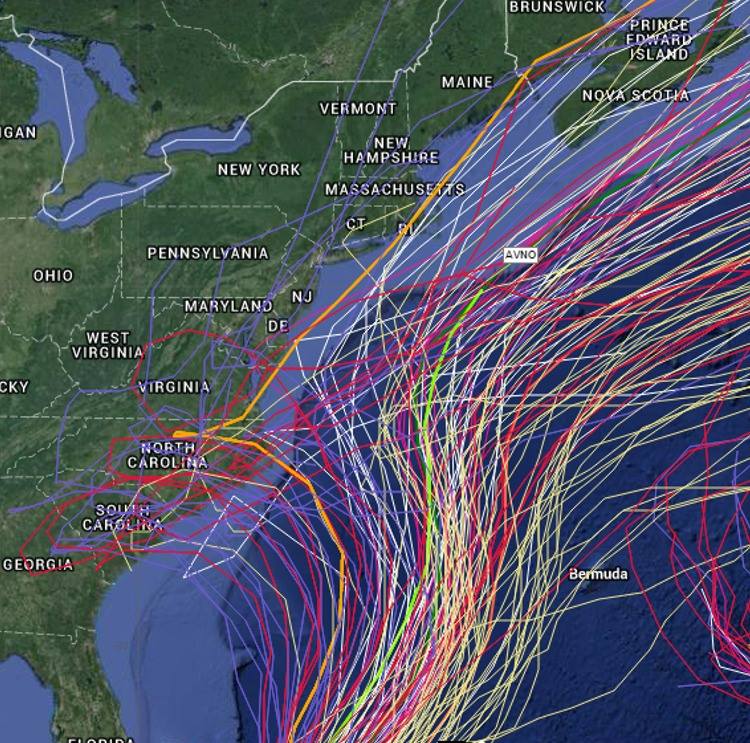 Image from Mike's Weather Page
When you overlay all these forecast models, the result looks to be straight from a kindergarten art show.
We're just dealing with a tropical Scottish weather vibe right now, and soon we'll be into fall in all it's East-coast glory.