Why I love Cville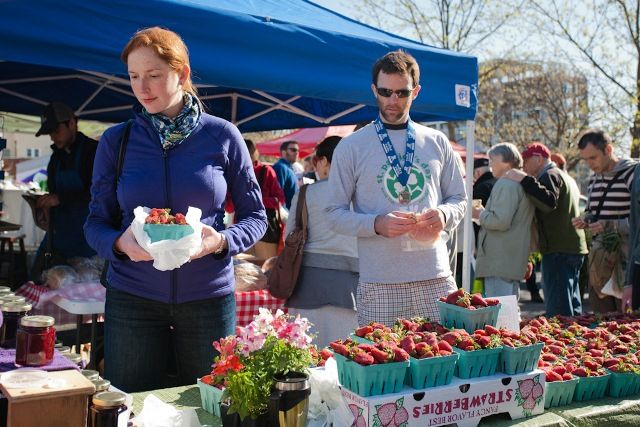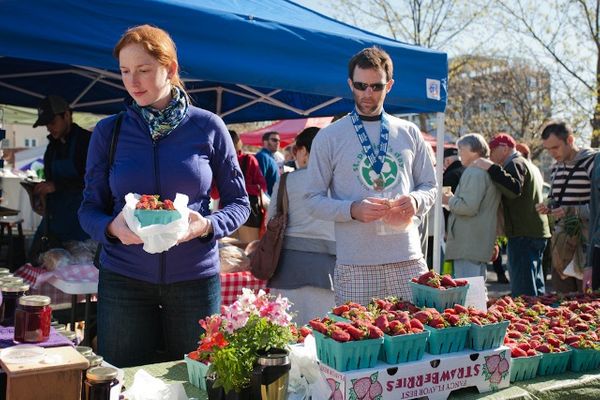 I think it says a lot about Charlottesville that the Onion picked Cville for this satirical item about a couple at a farmer's market.
We do love farmer's markets here and it's one of the reasons I love Charlottesville! #ilovecville
The City Market happens every Saturday and draws locals, college students, and tourists alike. Several other smaller farmer's markets around town thrive and the fact that we are large enough to support several markets shows our community's interest in local and fresh food.
We are ramping up egg production this year - our new chicks will start laying in August - and hoping to make enough salsa and jams to sell at the Forest Lakes farmer's market in the fall.
Honestly, I'm looking at it as more market research and community building. Are people willing to pay $5/dozen for our free range happy chicken eggs? What is selling like hot cakes at other stands? Are people asking for certain items and not able to find them? If so, can we grow or make it next year?
AND how cute will Quincy, Gabe, and my massive pregnant belly look in September in a booth!?

(Sadly the best selfie I could get of the boys and me - John is out of town!)
I like the idea of our boys being involved in a farmer's market booth or roadside farm stand as they grow up, but that approach is pretty labor intensive with low margins (as warm and fuzzy as it makes my heart). To get anywhere close to replacing my old salary (a long term goal) we will need to get our permaculture orchard CSA going and maybe start growing specialty items for restaurants like mushrooms or other obscure but desirable edibles.
Next week, I'm also going to go to a presentation Wegman's is doing for local farmers. Charlottesville is getting a Wegman's soon - another reason to #ilovecville! I know I will feel out of my league but I need to know and understand this market so we can plan and plant appropriately.