Planting the Memorial Garden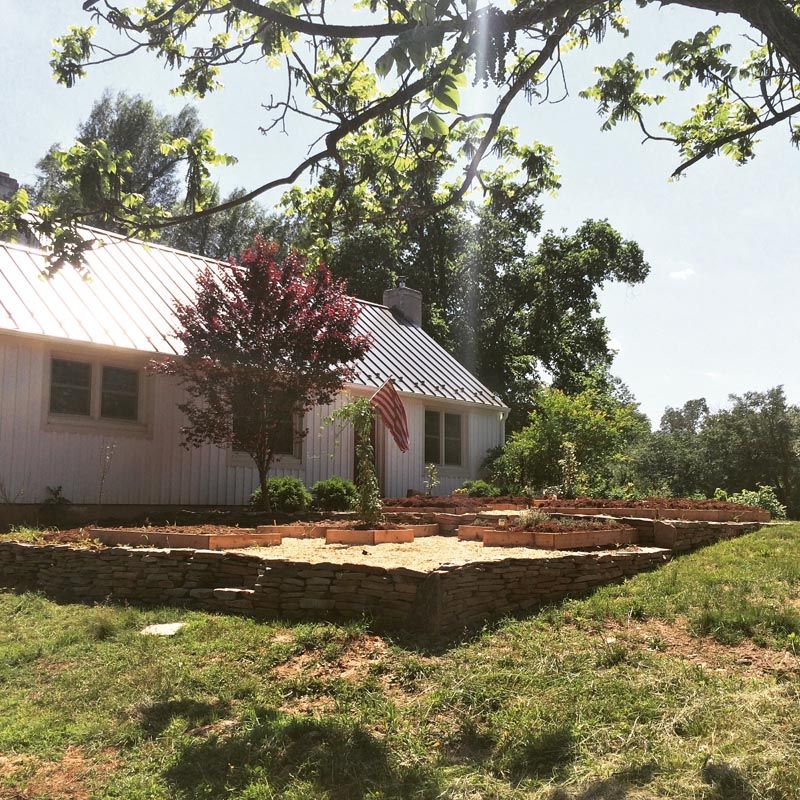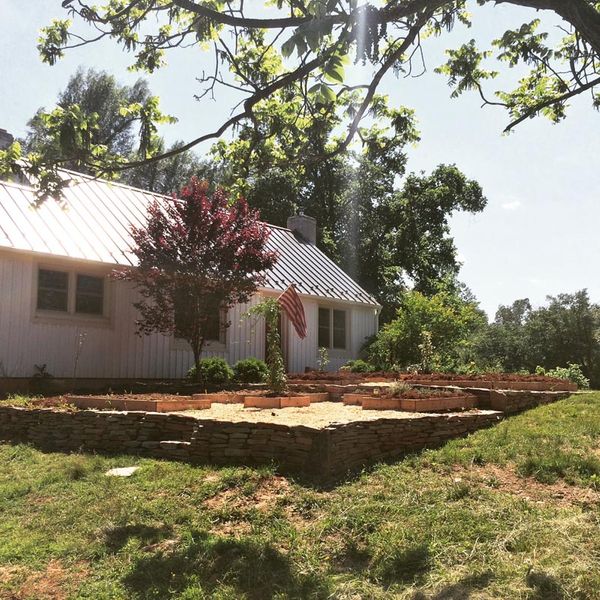 Some choices for the memorial garden were easy - my grandmother's maiden name was Lavender and my mother adored hydrangea bushes and white roses. Beyond that, I just knew I wanted low maintenance perennials.
With two small boys to wrangle and my rose garden on the west side of the house already woefully in need of weeding and pruning, I knew I needed to keep things simple.
Sometimes I get impatient for the larger, small-people years when I will have more free time (and hands) for yoga and gardening. That's when I try to remind myself of what one of my career mentors told me last year when I was pregnant with Gabe...paraphrased here: "to everything there is a season...re-evaluate the kids needs every school year. Just because they get older doesn't mean there won't be a year when they need you more."
So I planted sunflowers because those are cheery and two saffron plants John had because they are cheerful as well. We also planted two tea trees and some climbing jasmine which smells delightful.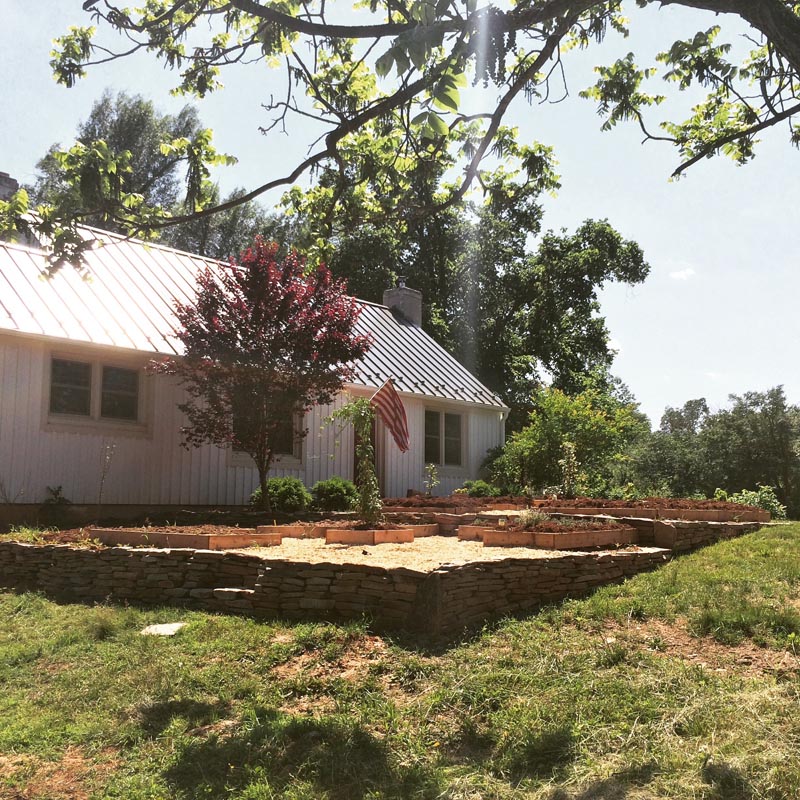 We also planted a pear tree because I have fond memories of climbing a pear tree in my grandparent's backyard in Azle, Texas. And boy howdy did those pears taste sweet. I hope the boys climb the pear tree some day, enjoy a pear, and thank their great grandmother for the inspiration.
Still to do: 1) plant the Forget Me Nots which we started late as seedlings, 2) plant two butterfly bushes on either side of the pear tree, 3) transplant some lillies, and 4) fill in the blanks with some annuals.
I'm also excited for the benches to come in so I can sit outside with baby Gabe and a cup of coffee in the morning and watch the sun rise from Grandmother's bench or sit on Mama's bench which faces the driveway waiting for someone to come visit.
Still so grateful to Sean for making this possible. SO much love.