I refused to let them take my blood pressure - I was so anxious. There's no way they would get a good reading.
I've been dreading this ultrasound. What would I do if it's another boy? I knew this was a possibility and I always wanted a big family...we weren't just trying for a girl when we went for kiddo number three...but I did want a girl something fierce.
It's not just about the hair bows, braids, and dresses, though I would enjoy that, but it's something more like a desperate desire to pass on a legacy that feels as though it's been drifting away ever since my mother and grandmother passed in 2014.
I carried such guilt for the imagined little boy in my belly. A dear friend said I should give myself grace to feel whatever I felt when we found out and I love her for it, but I just couldn't fathom getting over not having a daughter.
Our ultrasound was 9am this past Wednesday. I foolishly thought that bringing the stroller to keep Gabe contained and a purse full of snacks would keep both boys occupied, but somehow John managed to juggle them and hold tightly to my hand as the goop was spread onto my belly in the darkened room and we got our first glimpse of this new precious soul.
The ultrasound technician - Anna - lightheartedly asked if we wanted to know the gender. She laughed, glanced at our two rambunctious boys, and asked if we were hoping for a girl.
I was glad the room was dark as I was already choking back tears and had trouble talking.
The baby's umbilical cord, brain, and heart looked good, she said. And she continued with her measurements as I tried not to squirm on the table with the paper crinkling underneath me.
Then warm, happy, uncontrollable tears started streaming down my cheeks as I gazed upon my baby's face for the first time.
I still gripped John's hand with something shamefully close to dread.
A few weeks ago, I finished reading the book "Motherless Daughters." Heavy, right?! The title alone deterred me from picking it up from my nightstand, but every time I did I would feverishly underline phrases that I related to...that normalized my experience and validated my emotions. I was always glad I had read some of it whenever I had the gumption.
When I got to the chapter "The Daughter Becomes A Mother," there was so much that resonated with pregnant me. Those phrases echoed in my head as I watched our baby move around the screen...
"Watching one life end can inspire a powerful urge to nurture another..."
"The woman mourns not only the loss of her mother's advice and support but also the loss of a grandmother for her child..."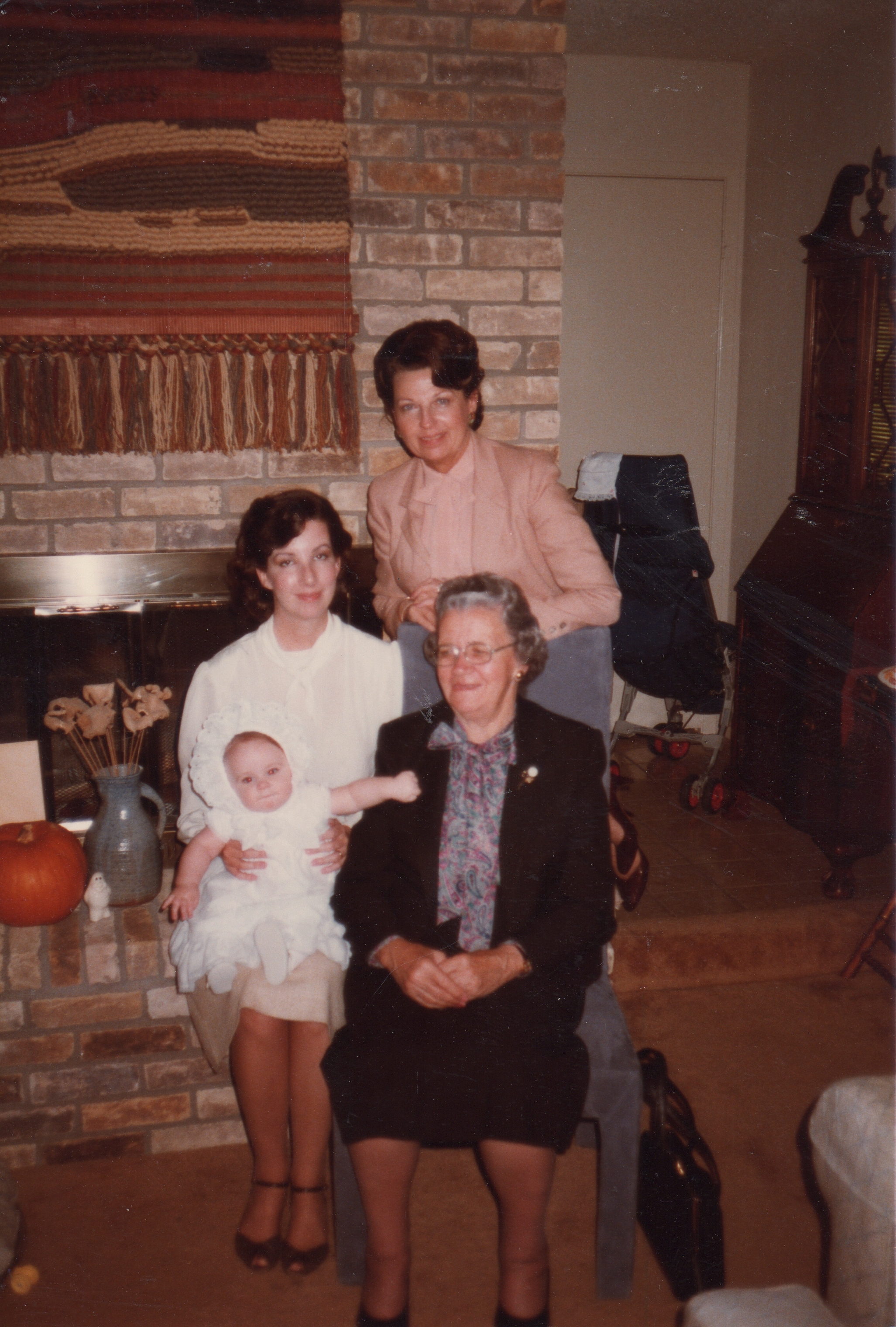 (Me, my mother Elaine, my Grandmother Lee, and my great grandmother Pearl.)
"...[motherless daughters] still feel the loss of a living mother model..."
"...[motherless daughters] 'feel different' from other mothers..."
And the doozy that really haunted me...
"To the woman who feels deprived of mother love, a daughter offers the most direct route to maternal reconnection. If, as Carl Jung proposed, every woman extends backward into her mother and forward into her daughter, then giving birth to a daughter ensures the continuation of her female line. A baby girl in the nursery also brings a woman's lost mother back into the room. And because daughters are typically socialized as society's nurturers, a mother sees in her daughter the potential to enjoy a close, empathetic female relationship again."
Anna continued her scans. She had trouble getting a good profile of the baby. I was keen on that since I had such good profiles of Quincy and Gabe but this baby was on the move.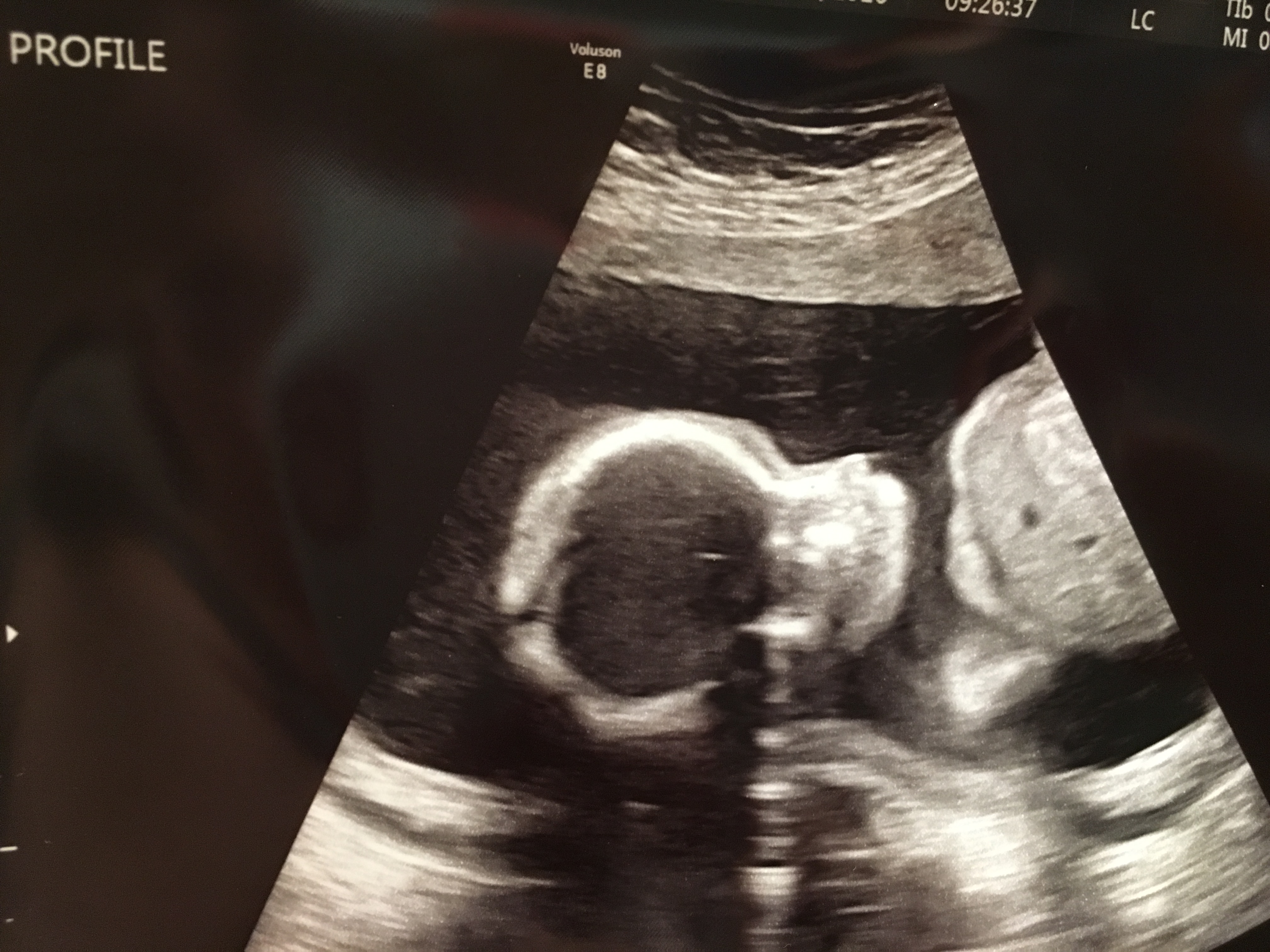 This was taking longer than I remembered my previous ultrasounds taking. I wondered if they purposefully wait to tell you the gender at the end because it's normal for people to lose it emotionally one way or the other?
The baby had ten fingers and ten toes. The baby was measuring in the 88th percentile (no surprise, as I grow big babies).
Most importantly, the baby looked healthy and active. God is good!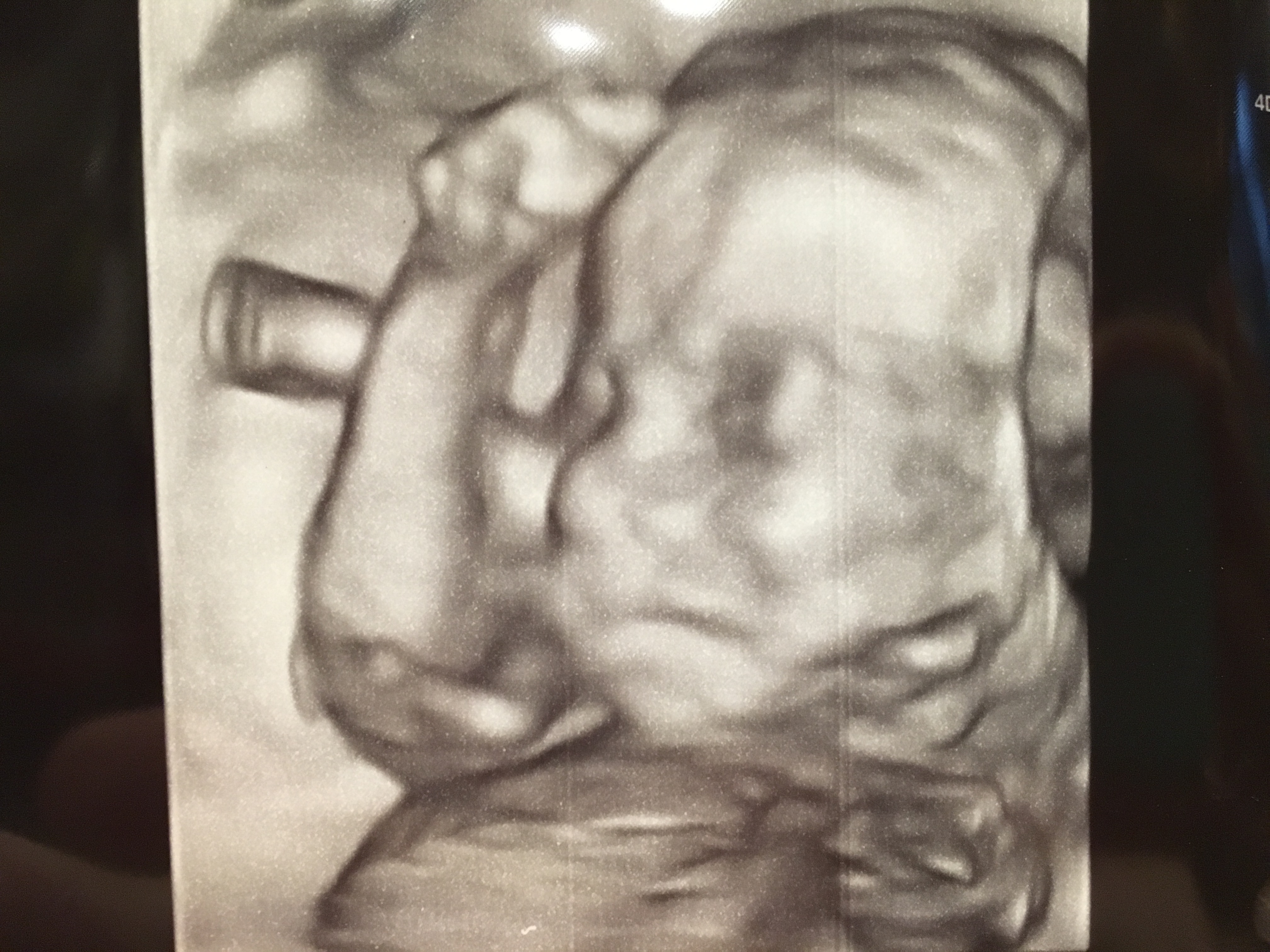 I don't have sisters. Both of my grandmothers have passed. My mother died two years ago. Yes, I have loving aunts, a first cousin who comes close to being like a sister to me, and many dear friends, but I have experienced a unique brand of loneliness these past two years.
But now I have hope.
Because this October, we are expecting a sweet baby girl.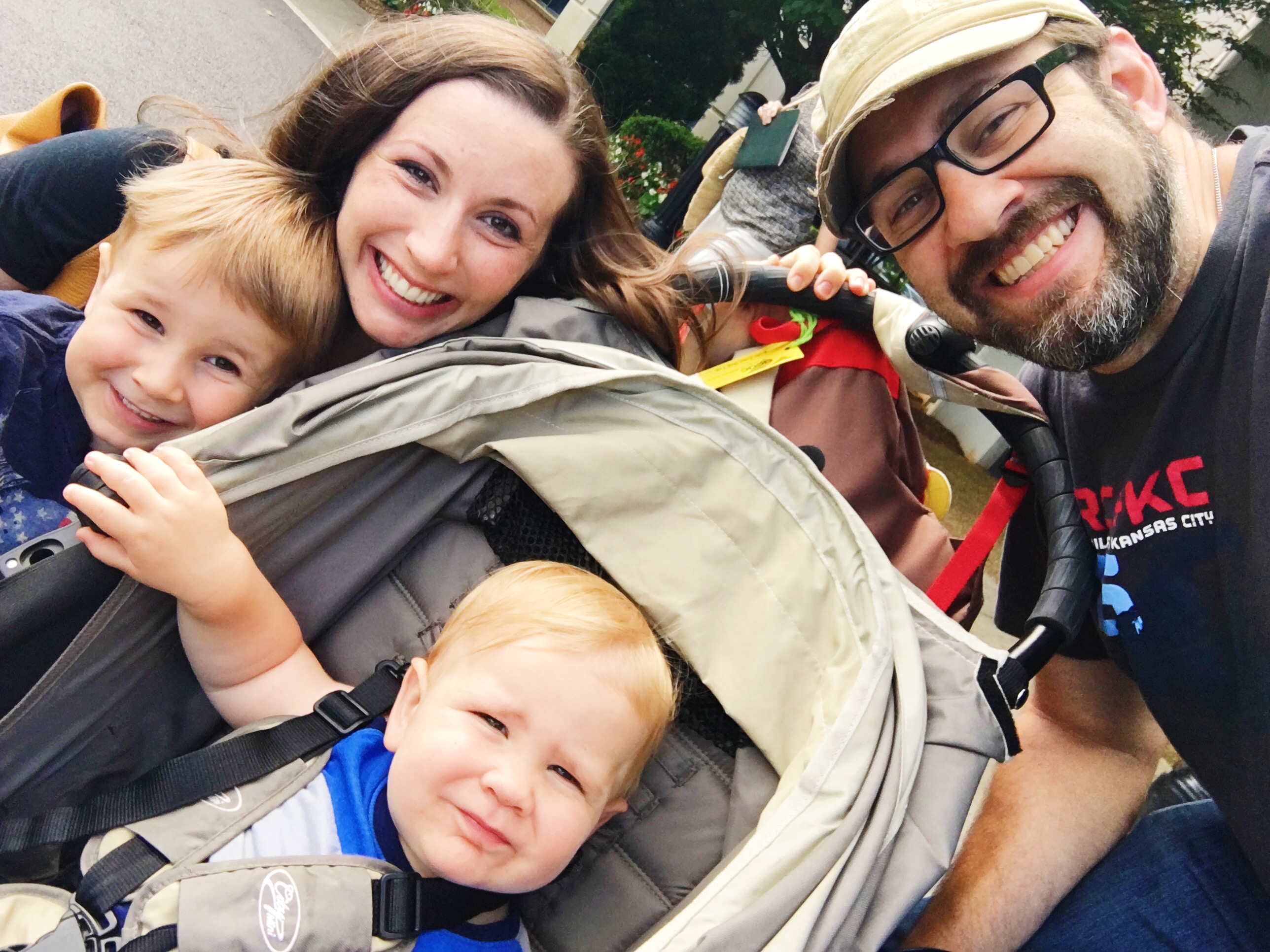 (Relieved and happy family selfie taken immediately after the ultrasound.)
I'm still processing this as I'm overwhelmed with relief and gratitude and also a new, unanticipated emotion - the fear that I have now increased the odds that I WILL become my mother. But that's a story for another time.
Today we are just thrilled to announce we are having a baby girl!