Leaning my Life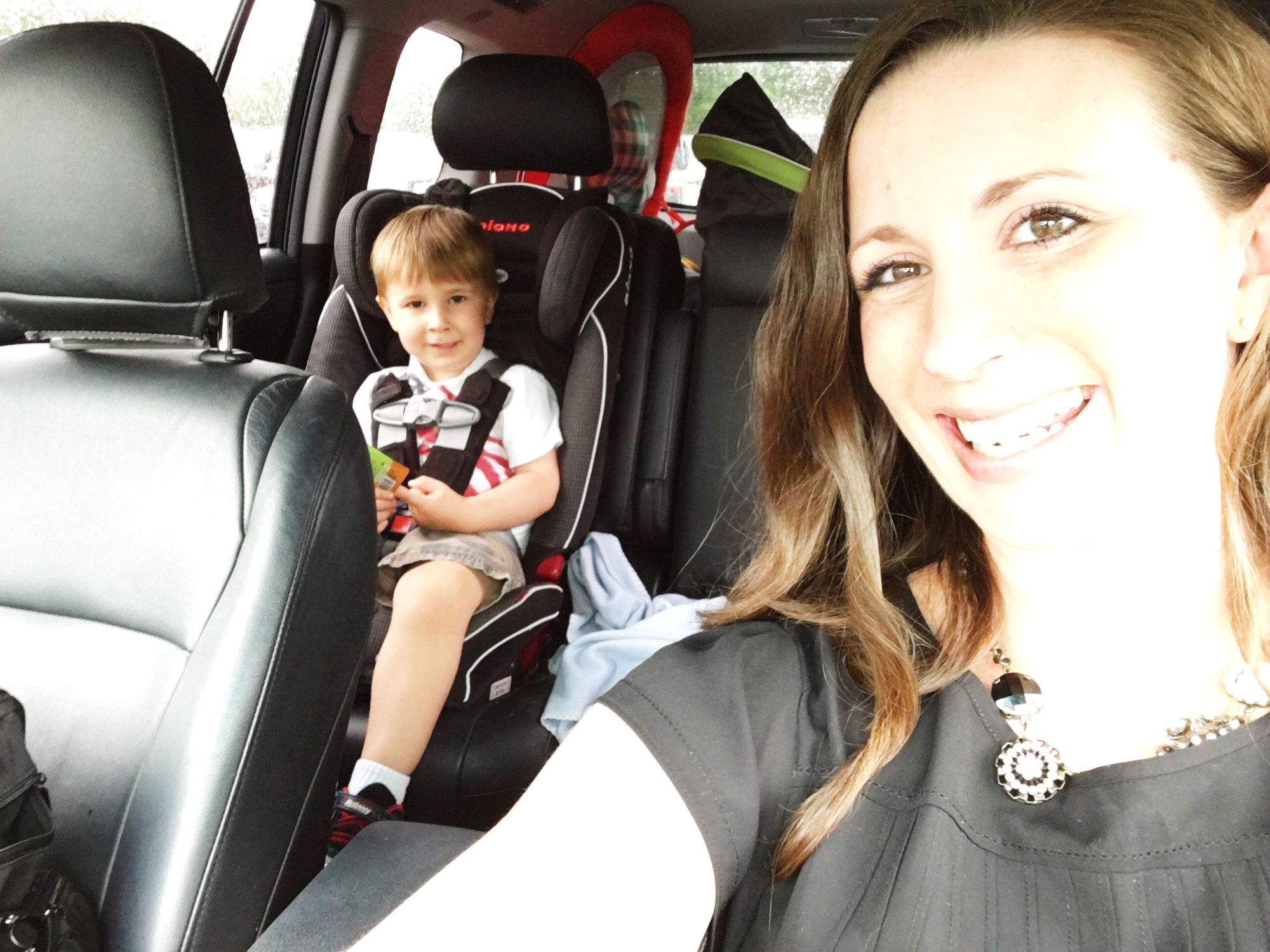 I usually have at least two books going at once because I like to listen to audiobooks while I'm on the go with the boys and then there's the pile of books on/around my nightstand.
My obsession with audiobooks started right after I gave birth to Gabe. Someone, somewhere told me they plowed through a bunch of books while nursing their baby so I invested in some cordless headphones and it was so great! I had my hands free to enjoy my babe but I felt like I was doing something for myself by listening to a book. I had tried juggling an ipad while nursing Quincy without much luck.
Now you can find me most days wondering around the house or even driving with one earbud in (have to leave one out to listen to the boys or for other cars) just like this: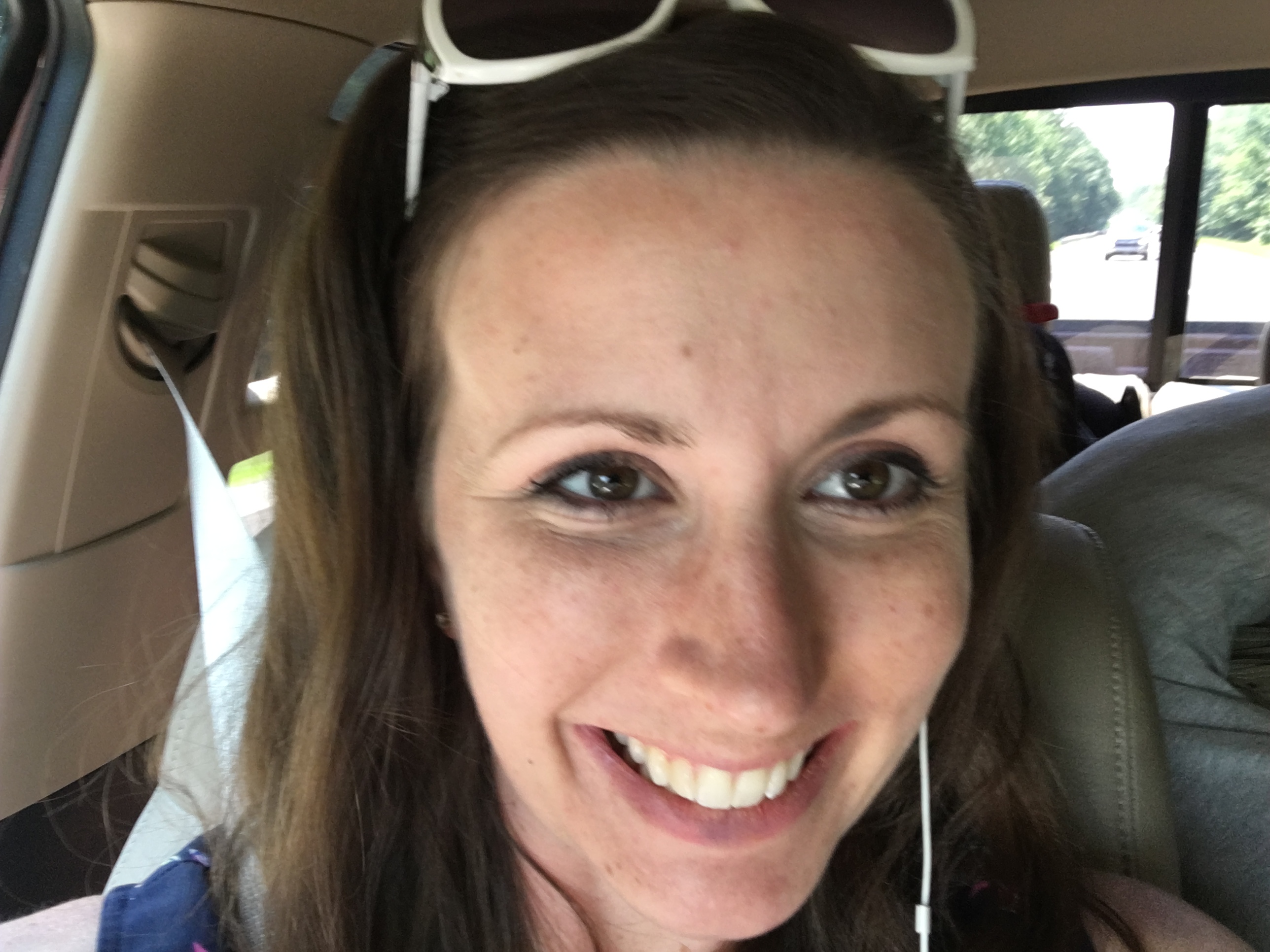 I recently finished reading three books and the synergies are so positively providential I had to share!
Simplicity Parenting by Lisa M. Ross, Kim John Payne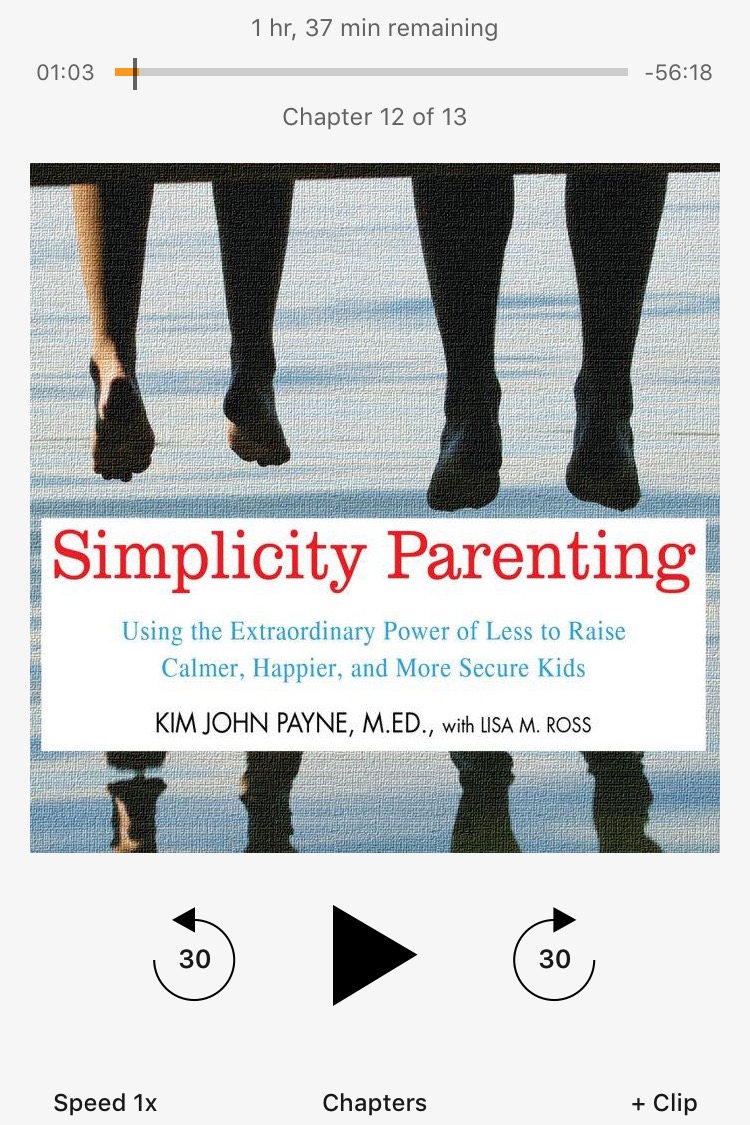 Essentialism by Greg McKeown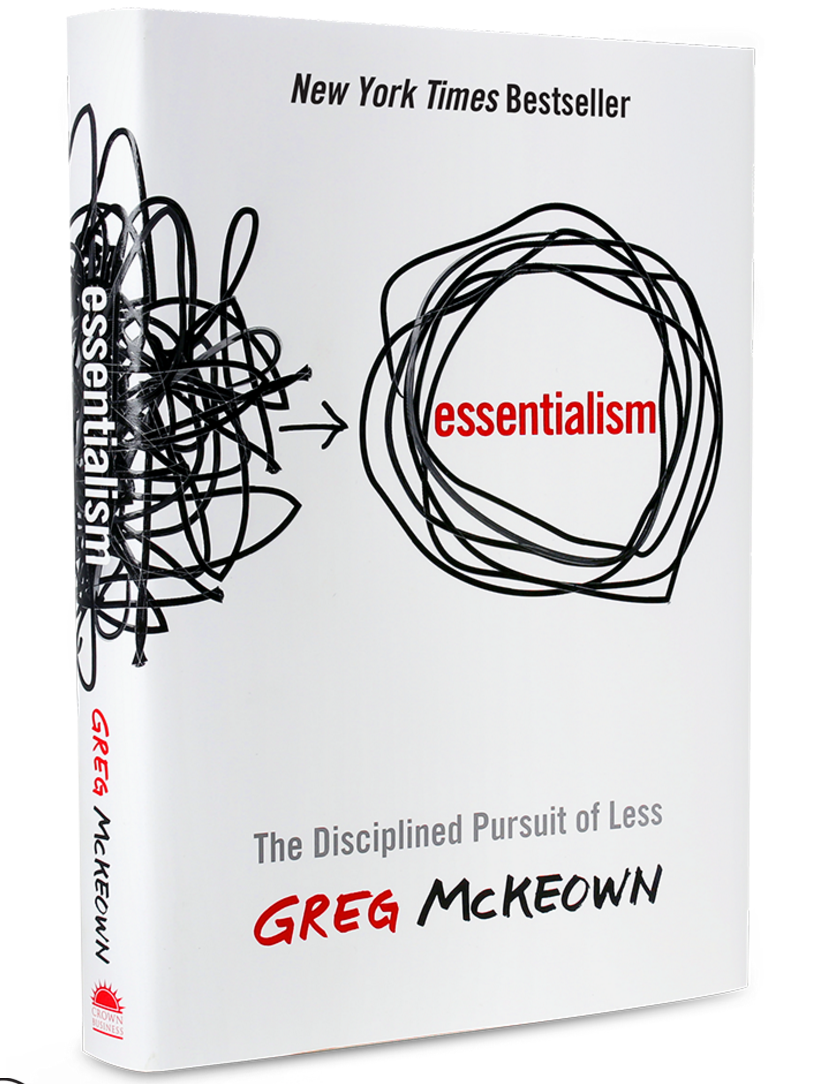 Lean Farm by Ben Hartman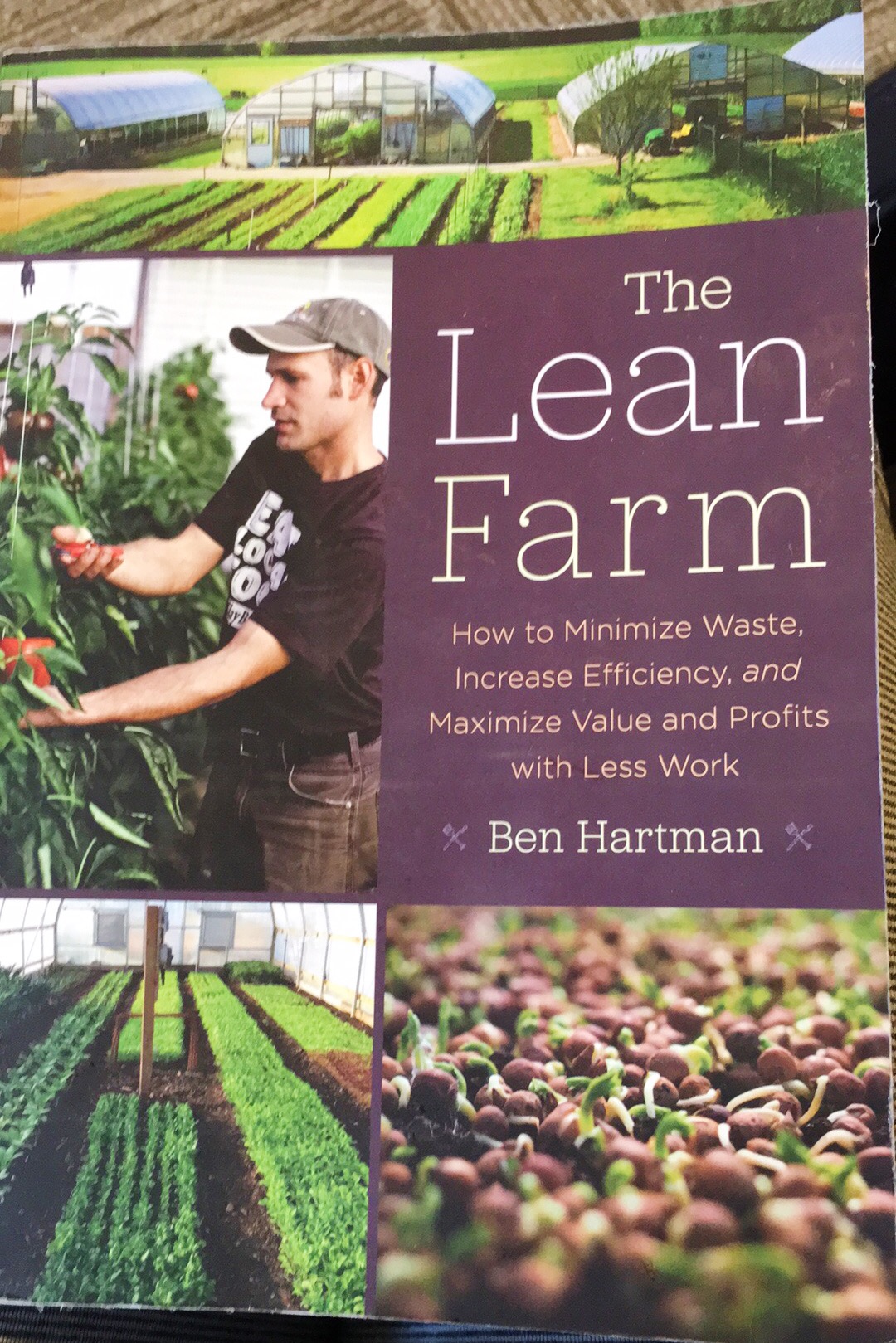 What do these three book have in common?!
More than you think!
I read Essentialism and The Lean Farm to help with our farm business planning, but I've learned several things from them that I can apply to parenting and vice versa with Simplicity Parenting principles being applied to farming.
All three advocated simplicity and the importance of being present during your work. They all three gave compelling reasons for why simplicity and being present are the keys to success as well as your well being.
I encourage you to read all of these books, but I wanted to share some of the highlights.
For example, here's my one page take away from Simplicity Parenting: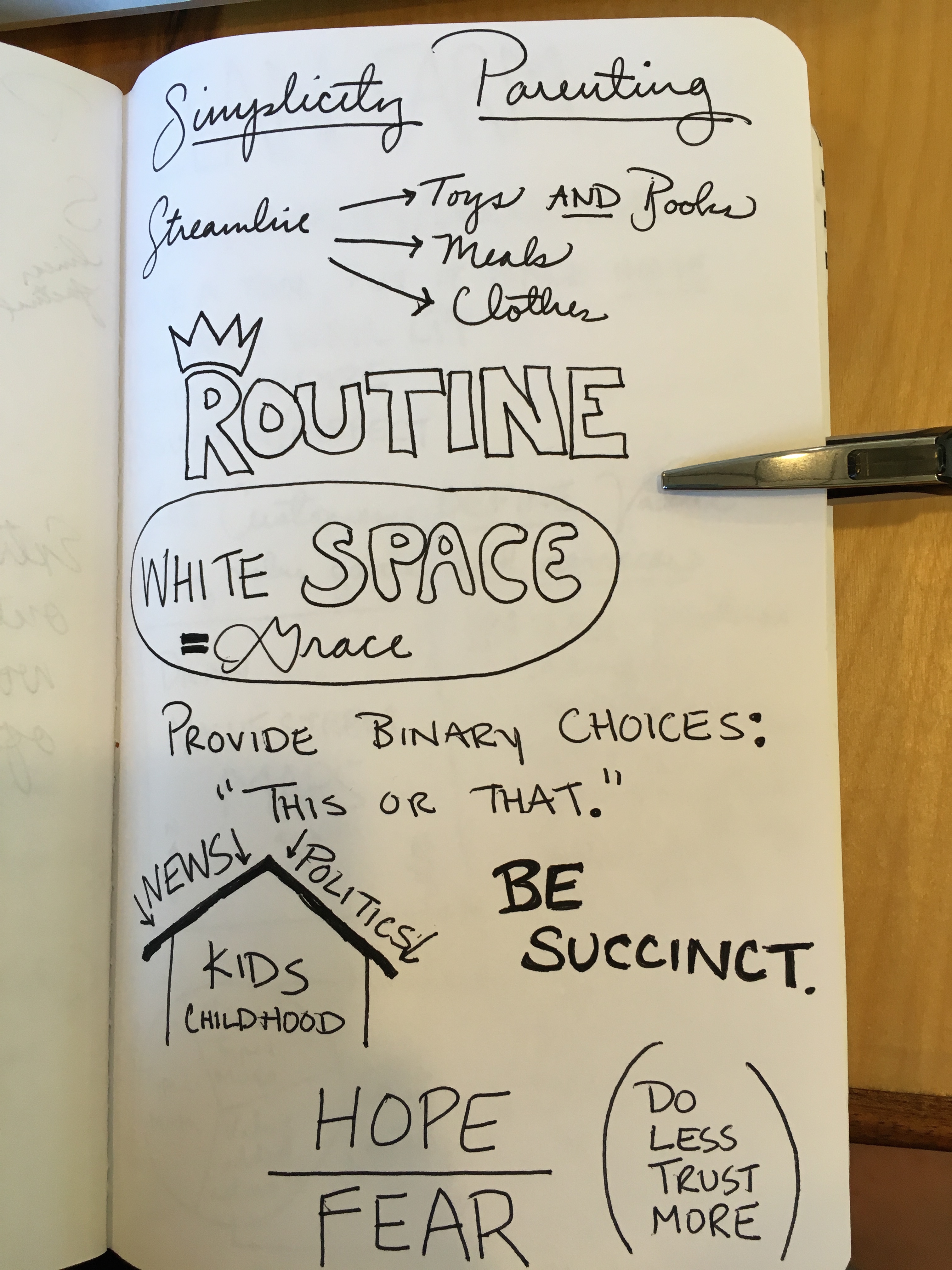 Just as Simplicity Parenting asks parents to streamline material items in the home as well as the more intangible routine, Essentialism asks the reader to streamline our profit streams and areas of focus. The Lean Farm challenges farmers to streamline profit streams as well as processes.
Apparently it is human nature to overcomplicate things?
I feel lighter and inspired to focus each day on what matters most and to be more realistic about what we can accomplish with our toddlers and with our farm.
Each day I try to make it to the gym, one fun excursion with the boys (park, grocery store, a museum, the pool), and then complete one mini-project at home like writing a blogpost, weeding in the garden, or reorganizing the boys' clothes. If I can check those three things off, the day is a success!
I obviously often do other things like pick up dry cleaning or schedule doctor's appointments and I always try to do one load of laundry every morning and make dinner 5-6 nights a week, but the above three items are the essential. The important.
Pre-kids Whitney would shake her head in disgust at this lack of productivity, but this is the rhythm I have found that works for me and my family.
Which brings me to this beautiful nugget from The Lean Farm:
Compare your farm to your farm.
Constantly improve and challenge yourself, yes. Learn from others, yes. But compare your farm to your farm. You have a unique environment with unique circumstances and inputs and even comparing yourself to an adjacent farm could be apples and oranges due to slight variations in topography or the unique history of that property and that soil.
So I ask why aren't our families any different?
Compare your family to your family.
Every human being on God's green earth is unique and special in their own way. The dynamics between parents and children and between siblings will be similarly unique. Even comparing our current nuclear families to the ones we grew up in is a false comparison. So instead, ask yourself "Was today better than yesterday?" How can I make this year go more smoothly for my family compared to last year?
For me, that means 1) establishing a manageable routine for the boys between now and October so that their world is not turned totally upside down by baby girl's arrival; and 2) cleaning and organizing the house which is something I enjoy refreshing annually anyways.
Another awesome takeaway I wanted to share:
Greg McKeown asks: "What is the 'slowest hiker' in your job or life? What is the obstacle keeping you back from achieving what really matters to you?"
You can apply this to business, to a farm, to your family!
Earlier this year, I made the hard decision to step further back from my fundraising job, but to me it was my "slowest hiker." It ate up a disproportionate amount of time compared to how I wanted to spend my time and created other headaches for me such as managing childcare. I'm still working, but with greatly reduced responsibilities that allow me to work during naps and after bedtimes.
I'm still chewing on what our slowest hiker is regarding the farm - the obvious answer is money and time - but I have a feeling we have some untapped opportunities that haven't occurred to me yet.
Finally, my favorite takeaway from Simplicity Parenting which has quickly become a daily mantra is to operate out of hope rather than fear.
In parenting as well as in farming, nurture can only do so much in the face of nature. We should do our best to prepare the soil and plant the seeds, but at some point it is a matter of faith that more good than rotten crops will be produced.
The same goes for our kids.
This can sound depressing perhaps, but to me it is liberating. Don't sweat the small stuff. Focus on the essential. Do more of what you love. These are all trite sayings, but they are themes I find myself constantly reminded of during this busy season of life.
I hope they can bless you in yours.
I'll leave you with this fabulous quote from Thomas Jefferson cited in The Lean Farm - it resonates with a lot of the reasoning John and I had for starting this homesteading journey: